Nashoba's Own Theater Major: Marianna Sardella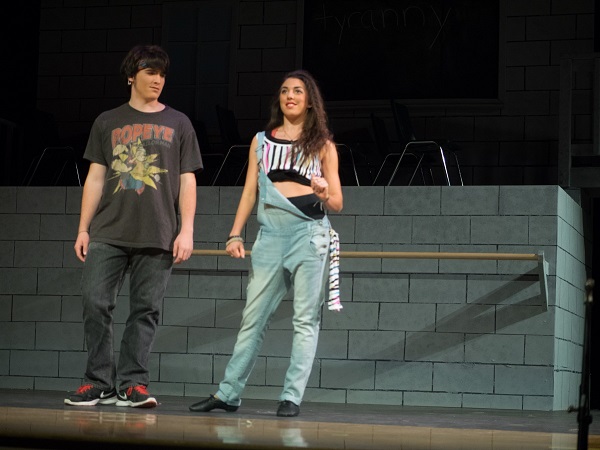 For everyone involved in Nashoba's drama program, it's likely they've met or at least heard of the bubbly and outgoing Marianna Sardella. She is currently a co-president of the International Thespian Chapter at Nashoba with Cam Walbridge. She got that position due to her musical and theatrical talent, leadership skills, and dedication. Marianna has been involved with Nashoba drama from her Freshman to Senior year. Even more impressive than that is the fact that she has been a part of the theatre since she was four years old. Her first play was Our Town, by Thornton Wilder, which she played Rebecca in.
As senior year comes to a close, Marianna doesn't plan to give up her love of the theater; quite the opposite, actually. She plans to major in in either musical theatre, acting, or costume design.
Theater isn't her only interest; she is also in the school band. Nashoba's music program has four bands. There is the pep band, concert band, advanced jazz band, and intermediate jazz band. Marianna is the drum major of the pep band, the pianist of the advanced jazz band, and first trombone of the concert band.
When Marianna isn't getting into character for her next play or learning music for one of the school's bands, there's a good chance she's singing in Nashoba's Chorus. She and about 60 other students are involved one or more of Nashoba's choirs. There are four choirs in total: Broadway Women's, Chamber Choir, Best Buddies Choir, and Concert Choir.
Marianna sums up her passion for the theatre by explaining, "I love becoming a new character and expressing my emotion through song and dance. It's a chance to be someone that is not me. As if I can make a mistake but it won't matter because the character did it… not me! I also love audience reactions and entertaining people. I live to tell stories, everything I say ends up being a story."