Restaurant Review: Finnegan's Pub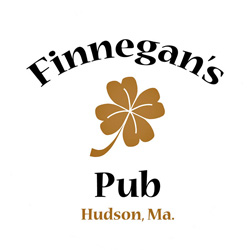 Hi, I'm Michael Sutt and I'm here to tell you about a great place to get food. While Hudson is a place filled with amazing restaurants from Railtrail Flatbread to Welly's, there is no place I would rather grab food from than Finnegan's.
I can't speak to how it is inside the establishment (because of Hudson parking, I'm forced to do laps in the parking lot until my family member can grab it) but I can say that I've never heard a single complaint.
Now if you think you might want to check the place out, I can say with confidence this may be the best place to grab wings around here. With 12 different sauces and 8 different dry rubs, there is not a bad option. My personal favorite is the Caribbean jerk, but I can assure you that they are almost all fantastic.
What I mostly eat are their sandwiches with my absolute favorite being the Irish burrito. The Irish burrito is a burrito filled with corned beef, home fries, honey mustard, and your choice of swiss or American cheese. While this may not seem super appetizing let me tell you why it is my favorite sandwich. First of all, it is massive, about the size of my head, so you may not get through it in one sitting but it makes for great leftovers.
When it comes to this sandwich, the ingredients are where it's at. First of all, I love corned beef. It's such a good texture and so nice and salty, and it pairs perfectly with the home fries which are so nice and soft they make the perfect filler to balance out all the strong flavors in it. The honey mustard is just downright the best. It's so sweet and delicious that it cuts the saltiness of the corned beef to create a great harmony. Finally to top off this perfection is the cheese- you can't have a burrito without a healthy amount of cheese.
The Irish burrito also comes with a healthy heaping of either their hand-cut fries or their onion rings with the onion rings being an absolute delicacy. Now if I didn't sell you on that, let me shoot some other sandwiches atcha.
A close second favorite of mine is the Hawkeye sandwich which has a fried pork tenderloin so large you could use it as a frisbee. The buffalo chicken sandwich is also to die for, but that is to be expected with a place that prides itself on its wings.
Finnegan's also offers a large seafood menu and as a general rule of mine I always trust pubs to make great seafood and it holds true. So if you feel like maybe heading on down, I would really suggest it, honestly. It is great food cooked up quick and ready to go, and all at a pretty dang good price to boot.
I would give Finnegan's a solid 8.5/10 only because they didn't give me home fries in my Irish burrito once and I was a little salty. But overall, a very solid place, with very good food, but terrible parking because it's Hudson.