How to Support Local Businesses during Coronavirus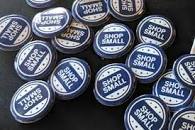 The Coronavirus pandemic has affected many small business owners in Massachusetts. All non-essential businesses are closed for an unknown amount of time. Businesses that are not essential need to find ways to ensure that their business will still be intact and they will be able to continue sales during this period of social isolation. 
Paige Dalto, who is the owner of a baking company called Little Feet Treats, gave her input on how her business has been affected: "My sales have definitely slowed since the outbreak. Most people are postponing their celebrations due to their inability to gather. I had multiple large event orders booked for March and April [baby showers, birthday parties, school events] that all had to cancel due to the pandemic." Dalto further explained that the orders she is receiving are mainly from small families that are celebrating birthdays. 
When asked about the future of her business, Dalto said, "I think…my business will have a gradual re-entry when this is all over. After the restrictions of social gatherings are lifted, I think it will be a slow start for people to regain comfortability to gather in large groups." Dalto is also using this free time to expand her skills by following tutorials and taking online classes to ensure that she can return to her business better than before when this pandemic passes. 
Hillary Bowie, owner of Hardy Physical therapy, also shared her input on the subject and how it has affected her business: "Due to COVID-19 our industry of physical therapy has begun to transition to Telehealth. We have also had to lay off 1/5 of our staff as well as cut back on our employees by at least 30%." 
Bowie also talked about the future of her business and how Corona has affected it. Bowie said, "Moving forward it is projected that we will continue to lose business for an additional two months before things turn around and business picks up." She also said that "our business is 80% based on MD referral. Physicians are not seeing patients in the office currently, therefore not referring out to physical therapy." 
To support local businesses like Little Feet Treats and Hardy Physical Therapy, you can buy gift cards and credit. Supporting businesses can mean leaving a donation, getting delivery or pickup, and tipping service workers extra.  Check to see which of your favorite businesses are online and support them there and keep paying your subscriptions or memberships, if you have the means to. All these things can help them recover from COVID-19. The government is initiating programs to help out as well, like SBA's Emergency Disaster Program and the Paycheck Protection Program, which will provide $329 billion to small businesses. 
This week the state has changed its rules, allowing businesses to fulfill online orders and delivery, following social distancing protocols. This being said, nonessential businesses still remain closed to walk-in customers. The Coronavirus pandemic is largely affecting many small business owners in Massachusetts such as Paige Dalto and Hillary Bowie. So for now, we don't know when we can walk into small businesses like Little Feet Treats and Hardy Physical Therapy again, but we can support them during this time by doing these few things.