Senior Alex Kischitz Wins Boston Bruins-MIAA Sportsmanship Award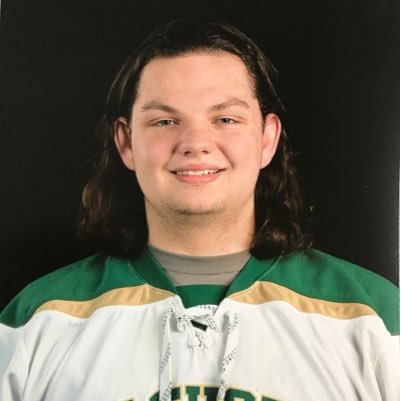 On Tuesday, April 4th, Nashoba senior Alex Kischitz was awarded the Boston Bruins-MIAA Sportsmanship Award for his achievements in ice hockey. Kischitz was nominated by the Nashoba Athletic Department as part of the Roy Conference league and won the award based on his positive displays of sportsmanship on the ice rink, including acts promoting teamwork, conduct, and respect.
Kischitz, along with several other winners from hockey leagues throughout the state, was honored for his accomplishments during an intermission at a winning Bruins game against the Tampa Bay Lightning at the TD Garden.
Nashoba hockey coach and guidance counselor Trevor Short had nothing but good things to say about Kischitz in his nomination letter. He described Kischitz as "a young man of great integrity who holds hard work, determination, and dedication as values that he lives and breathes every day." It's clear that Nashoba school leaders have a great deal of respect for the student and that his nomination was well deserved. Short went on to say that Kischitz is "an outstanding person and a student of the highest quality."
Congratulations to Alex on his award win and the hockey team on their achievements!