Nashoba Football's Domination Streak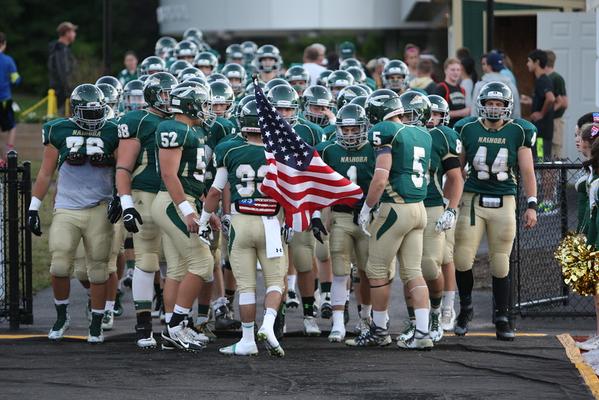 Footballs much anticipated season has kicked off with an impressive 4-0  record. On September 25th, last Friday night, the Nashoba Chieftains faced off against the Wachusett Mountaineers at 7 PM at the Wachusett High School in Holden, MA. Nashoba, ranked number 7 in their league, came out with a huge win against number 4 ranked, Wachusett.
The Chieftains started off their winning game with an impressive 35-yard-run touchdown from senior, Jake Benjamin, putting the chieftains on the board and ending the first quarter, 8-3. Benjamin racked up his second touchdown in the second quarter from 13 yards out.
Benjamin shared "Nashoba has such an advantage over every team in our league because we are unified, all on the same page, all focused, all have each others backs. We may not have the best players, but having everyone work together is better and creates a more successful team."
At half time, Nashoba led with a strong 16-3.  Junior Jake Fire kicked off the fourth quarter with a 2 yard touchdown run, putting the Chieftains up even further, 22-3. The game ended with a huge win for the Chieftains with the score finalling out at 22-10.
Senior, Tony Kennon recalled that the Chieftains "dominated the game". The whole team is gearing up for another big game tonight at 7Pm versus Shepherd Hill at home. The Chieftains are confident they can keep up their winning streak and be very successful in the season.