Pirozzolo Fellowship Award Goes Out to Laura Laite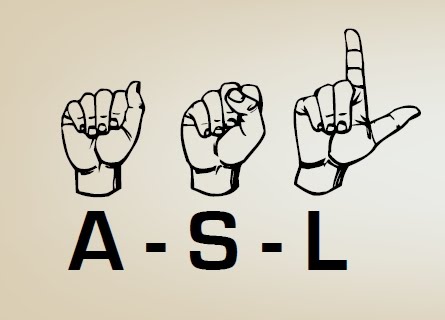 Laura Laite's hard work proved fruitful when she was awarded  the Pirozzolo Fellowship award. Her idea about having a Sign Language Program in Nashoba is coming true.
The Pirozzolo Fellowship provides funds for a student-faculty community service projects designed by students. It is a great opportunity for a junior to serve the school community and put ideas into action.
In Laura's case, it all started when she heard about the Pirozzolo Fellowship on the morning announcements. "I went down to Mrs. Allaire's office and grabbed an application out of pure curiosity. But as I read through the application, and began to give it more thought, I realized that I had a chance to become a more involved student in Nashoba, and a chance to help the community in such an unlimited way," Laura explains her involvement in the project.
But why sign language? Laura said that when she first started brainstorming, the idea of teaching sign-language was first to come to her mind. Her staff adviser, Mrs. Bailey, helped and supported her from the very beginning. "Her concept is terrific and totally feasible. It makes sense, too – sign language IS a language, separate from English, and it's a great idea to offer this opportunity to our kids," said Mrs. Bailey.
That idea started the hard work for Laura and Mrs. Bailey. This idea was worth all the hard work, and when Laura heard that she had won the Fellowship award, she described her feelings as a wave of relief followed by realization that hard work can pay off. "Seeing that we will be able to follow through with our intentions is very rewarding!" said Laura.
Mrs. Bailey is really proud of Laura and ready to be there for help. "Laura is such an open-minded young woman, and I am excited to help her figure this whole thing out. It will be a challenge in many ways, but she is clearly up for it," said Mrs. Bailey.
The results of Laura's work will be put into action next year when the Sign Language Program is running as a club in Nashoba. It will be held after-school with a flexible schedule so that as many students as possible can attend. Information for signing up will be out in September.
There are already many eager students, like Hannah Feakes, who are ready to join the club. "I'm really happy that Laura won the award, because I think her idea was a really great idea! I am definitely going to benefit from her new American Sign Language program here at Nashoba because I have wanted to learn ASL for a number of years now and I have never been able to find a program that offers classes," said Hannah.
"It will be very accommodating and anyone is welcome to join!" encourages Laura. As many students as possible are hoped to sign up!