Nashoba Spirit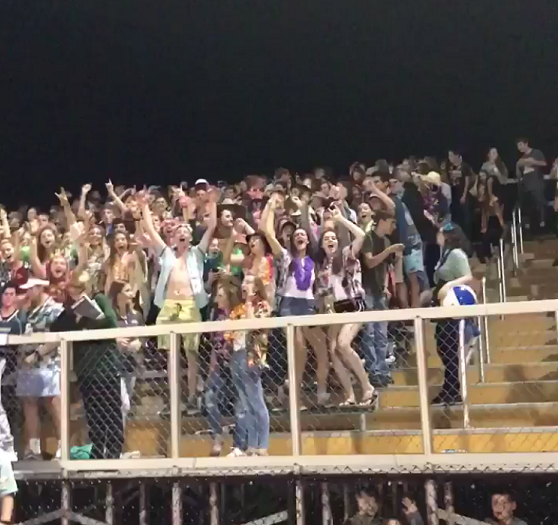 In the past few years, Nashoba's spirit has been lacking .Teachers and students alike have expressed their disappointment in the lack of school spirit Nashoba's students have been bringing to the table. However, this year something seems to be changing in the halls of Nashoba.
The first football game of the year was on Friday, Sept 8th and the crowd was full in full force and full of spirit, celebrating Beach Day with their bikini tops and grass skirts. The cheerleaders even got into the spirit wearing leis in support of the spirit day.  Not as many students participated in the spirit day during school hours, however, multiple students confessed they were unaware that "spirit day" was even happening.  Despite their lack of knowledge about the event, any students who came to school unaware, still had a chance to participate, as DECA members were selling leis to boost spirit while raising money for  those affected by Hurricane Harvey.  This was a strong and spirit-filled start to the year.
There are high hopes for the rest of the spirit days and game themes to go as well, or better, than this first time around. Teams show their spirit often, and looking around the school day to day, individual sports teams can be seen representing their team with their own spirit days which they go all out for. They do this to get hyped for their games that usually occur on the same day as the spirit day.
The spirit leaders this year have shown a lot of passion for what they are going to do moving forward. Their job is to decide the themes for the school wide spirit days and games. If you wish to participate in the spirit days, have no fear as there are many more spirit days to come. They will be announced by the spirit leaders through different social media vehicles, including Twitter, Facebook and The Chieftain Press. Keep an eye out for all school wide spirit days, and keep showing that Nashoba pride, Chieftains!