Chieftain Chats: Lorraine Romasco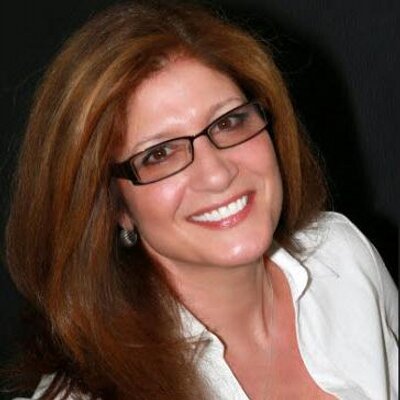 The School Committee is an executive board of eight members, which is determined by the population of each town – three from Lancaster, three from Stow and two from Bolton. They are responsible for making decisions for the district regarding the budget, district policies, and administrative hiring. An avid and long time school committee member is Lorraine Romasco, who is constantly contributing to making the Nashoba School District the best it can be.
Lorraine Romasco attributes her position on the school committee to her experience as a parent with two children currently in high school, but also as a small business owner and volunteer. She lives in Bolton and has three children and two dogs. While being the chair of the school committee, the accomplishment that Mrs. Romasco is most proud of is hiring the new superintendent, Brooke Clenchy.
Additionally, within the last year and a half, there has been a drive toward more budget transparency, allowing taxpayers to see what is being done with the money that they have paid, and guaranteeing that the largest part of the budget is devoted to the schools. She admits that this decision has promoted a better evaluation of the budget; holding the committee accountable for their financial choices. This has been part of a larger plan to switch from a strongly administrative focus to a broader push toward driving education and ensuring that students have the means to create a sound educational foundation.
"[The school committee] can make a big difference when communication is strong," states Mrs. Romasco. There is a real need for contact within the government, but according to Romasco, this communication is just as important among teachers, who she credits as being "the experts" on education. Some of the most pressing, current issues include complications with the buildings, principal changes, and facilities departments. Additionally, the committee has the responsibility of checking up on the superintendent and making sure school policies are up to date.
Mrs. Romasco's stance on the importance of local government is that "strong communities build strong schools, and strong schools reflect a strong community". She insisted that everyone can and should take part in some aspect of local government, regardless of age or experience, because everyone has the ability to volunteer and support others' within the community.
She ended this Chieftain Chat with further specifics on how students in particular could be incorporated into the school committee. Nashoba's student representative is Nick Mellis, but other students can also attend meetings and send questions to the committee about their concerns. Mrs. Romasco suggested that students not interested in taking such a direct approach should "have awareness and own [their] education" by supporting other students, focusing on their school work and stepping up for community service and school activities.
Thanks to Lorraine Romasco for taking the time out to chat with the Chieftain Press and also for all the hard work she does on the school board. Thanks for your commitment to local government!