Near and Far With Ben Skaar
February Vacation is here! And you know what that means. It's time for another edition of "Near and Far with Ben Skaar."
In this article, we will be covering three domestic locations you and your family could travel to over your break week! You can go tropical with the Big Island of Hawaii, hit the slopes in Park City, or get some sun and explore the metropolis of Los Angeles. Let's hear a little more about each location!
Big Island, Hawaii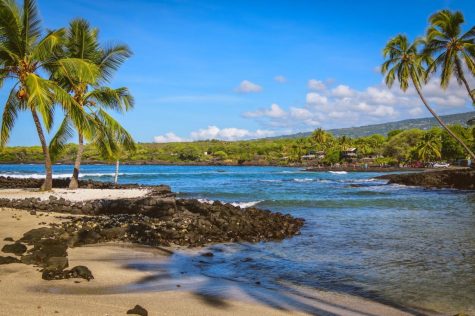 Found 2000 miles off the coast of California, Hawaii is the ideal destination for those looking to escape the cold winter weather. The Big Island, in particular, is known for its fields of volcanic rock, pristine black beaches, and lush eucalyptus forests. The island is extremely accessible with direct flights from Chicago and LAX, and you'll most likely be flying into Kona on the western coast of the island. Along the western coast of the Big Island, you can find crystal clear diving locations where you can swim with sea turtles, dolphins, and many species of tropical fish! Some pristine spots include Magic Sands Beach Park and Pebble Beach. 
As you make your way north towards Waimea, you'll pass some popular resorts such as Mauna Kea and the Orchid. These are fantastic family friendly places to spend your time on the island! Along the northern coast of the Big Island I recommend visiting the Pololū Valley lookout and the Waipi'o Valley Lookout. These vistas offer gorgeous views of the Atlantic surrounded by the lush rainforests of the Big Island. However, be sure to expect rain in most months on this part of the island, it's green for a reason!
My favorite experience on the island has to be driving to the observatory at the peak of Mauna Loa. The views across the expansive lava fields leading down to the water are unlike anything else you'll ever see. All in all, there is so much to see on the Big Island! 
Fun Fact: The Big Island is true to its name. It is even bigger than the states of Rhode Island and Delaware combined!
Park City, Utah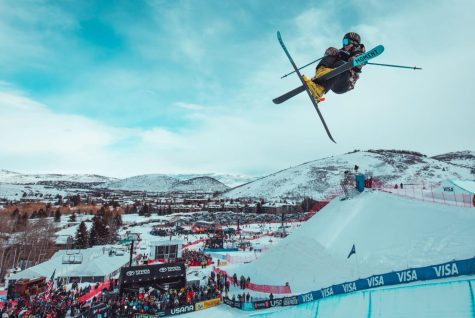 Not looking for warm weather? Well, this next location is for you. Park City Utah is an incredible winter destination for a multitude of reasons. The first one I'm sure is obvious; if you're an avid skier or snowboarder, Park City is world renowned for its advanced terrain and close vicinity to a multitude of ski resorts! Ski tickets to most vail mountains will cost you around $100 a day, so I recommend purchasing multi-day passes to get you the most bang for your buck!
Although Park City would be my top choice, I would also recommend Deer Valley mountain for less crowds and a relatively similar skiing experience! It is really hard to go wrong here though. If you travel 40 minutes to the west, you'll find yourself in Salt Lake City, the capital of Utah! The city is known for its incredible architecture and Mormon lineage. There's an incredible diversity of eateries to try if you're looking to branch out! Treat yourself to a fancy post-skiing meal at Spencer's For Steaks and Chops or go with the healthy option; Zest Kitchen & Bar. There are more options than you could ever need.
Heading back into Park City, I wanted to make sure I supplied some activities for those who aren't so interested in winter sports. Park City hosts frequent musical events such as the Deer Valley Music Festival and Kimball Arts Festival! Even if you don't enjoy skiing or snowboarding, Park City still offers many great opportunities to get outdoors. The Lofty Lakes Loop is a sublime 4.4 mile hike that will offer spectacular views of the surrounding area! As you can see, Park City is a destination for your whole family.
Fun Fact: Park City is situated 7,000 feet above sea level!
Los Angeles, California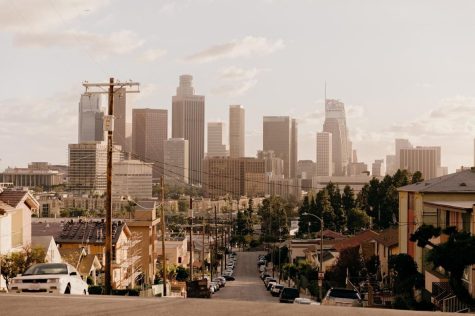 Last but not least, Los Angeles! This city might not immediately come to mind when thinking of vacation destinations, but I'm here to tell you why I think it has everything you need for a fun week in the sun! 
Los Angeles is home to some of the most beautiful beaches the United States has to offer. If you're into surfing, then visiting LA is a no brainer! The beaches are also popular for volleyball, summer sports, and even just relaxing by the ocean. Check out the Santa Monica pier for its famous Ferris wheel and shops! Los Angeles is also home to many iconic chain restaurants that we don't have access to here in the northeast. It's tradition to try In-N-Out Burger before you head back home!
While Los Angeles is not everyone's first dream destination choice, I still think it's a great option.
Thank you very much for reading this edition of "Near and Far with Ben Skaar"! I hope you found this guide valuable in some way or form, and please do not hesitate to reach out to me at [email protected] if you have any further questions regarding travel or these destinations! Safe travels!