Team Gweniepie Takes on Hyannis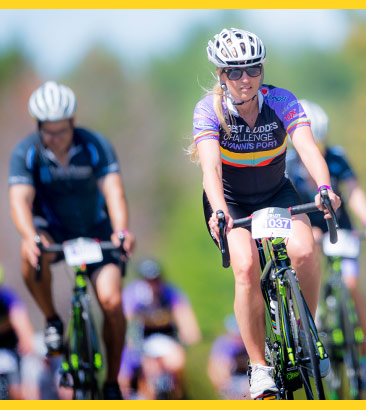 Senior, Rileigh Hallberg, a member of the Best Buddies executive board at the Nashoba chapter and a participant since freshman year, will take on the Best Buddies cycling challenge in Hyannis Port this June with her father. This past week, Rileigh hosted a fundraiser at Panera Bread in Marlborough, Massachusetts, to raise money for Best Buddies International – "an organization that works on promoting inclusion for people with intellectual and developmental disabilities in schools, jobs, and in daily life".
This is Rileigh's first year participating in this 50 mile cycling challenge challenge, and she will be joined by her father in the race under the name of "Team Gweniepie". Though Rileigh has never biked in this race before, she explained that: "Best Buddies has been a huge part of my life these past four years at Nashoba. I have always wanted to do the ride but kept pushing it off, afraid that I wouldn't be able to do it. This is my last chance as a Nashoba student to do it, so why not?"
At the fundraiser, Rileigh and her father were supported by Panera and allowed to collect 20% of the proceeds of the food purchased that night to put towards their team. Rileigh was thrilled with the outcome of the fundraiser and commented that "so many people came out to support the cause that I didn't expect and it was such an awesome feeling. People also reached out and asked if they could help, which was really cool, too".
Gwendolyn Burke, another member of the Best Buddies chapter at Nashoba, will also be cycling in the Best Buddies Challenge in June. In fact, Gwen inspired and helped choose the team name "Team Gweniepie". Be sure to wish the girls luck and come out and support your fellow students at the race on Saturday, June 2nd in Hyannis Port.
Donations can be made to Team Gweniepie on the page https://www.bestbuddieschallenge.org/hp/support/#p2p//15077
Photo courtesy of https://www.bestbuddieschallenge.org/hp/