Attempted Terrorist Attack in New York City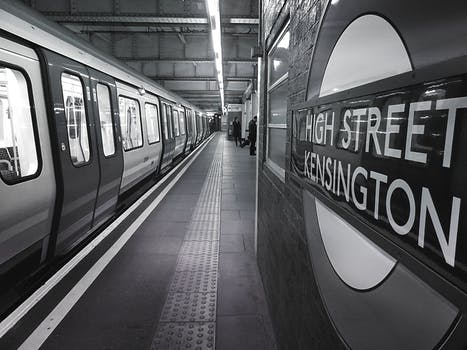 At around 7:20 am this morning, Monday, December 11, an amateur terrorist attack struck the Port Authority Bus Terminal at 42nd Street and Eight Avenue near Times Square. Three individuals were injured and chaos erupted in one of the busiest commuter hubs in the city.
According to the New York Times, the suspect has been identified as Akayed Ullah, an immigrant from Bangladesh who lived in Brooklyn. He wore an improvised low-tech explosive device which he attached to his body and intentionally detonated. The suspect is now in Bellevue hospital being treated for "lacerations and burns to his hands and abdomen."
A total of three people were injured in the attack. Two were sent to Mount Sinai West and one was sent to Mount Sinai Queens where they are being treated for headaches and ringing in the ears.
The aftermath of the explosion  left disruptions on the Seventh and Eight Avenue lines. The A,C, and E subway lines were evacuated. According to the New York Times, "The Metropolitan Transportation Authority reported that 1, 2, 3, A, C, E, N, Q, R, W and 7 trains were skipping 42nd Street."  There was also a disruption at the shuttle between Grand Central Station and Times Square. An echo of the explosion was heard throughout the passageway connecting the Times Square and Port Authority subway stations. According to CNN, "The Port Authority Bus Terminal was built in 1979. It accommodates 220,000 passenger trips a day." A slightly distributing video of the explosion on surveillance can be found on the New York Times news website. A woman fell and nobody was able to help her get back up on her feet because of all the commotion.
People are working to get the public transportation services back in order before rush hour hits. Footage of the scene showed emergency vehicles and a large amount of police personnel in the street outside of the terminal. According to two law enforcement firms who reported to CNN, "a pipe bomb may have unintentionally exploded."
The big question is whether or not this act is connected to any terror organization.  Mayor Bill de Blasio's opinion is that this was an attempted terror attack, and Police Commissioner JamesO'Neil called it a terror-related incident.
According to CNN, Officials say that on the positive side things, "[it] could have been a lot worse." The bomb either malfunctioned or did not go off as planned.  Although a small number of people were injured in the attack and are the primary concern, the secondary issue was the major disruption to the city at commute time and the work that now needs to be done to get the system back on track.