Nashoba Girls Basketball: Undefeated and Extraordinary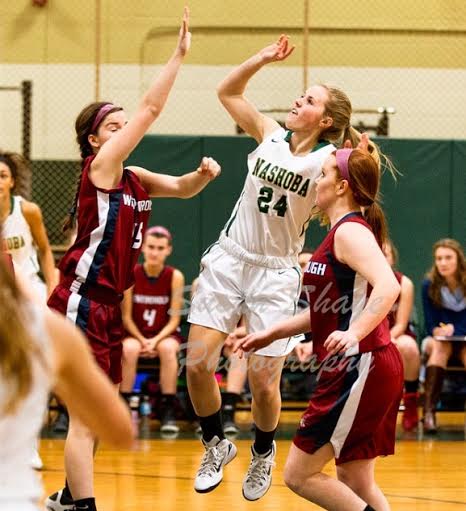 Well folks, the verdict is in and it looks as though nothing has changed. The Nashoba Girls Basketball team remains undefeated with a current record of 12-0-0. The girls played Westborough Friday, January 23rd resulting in a 66-28 point win.
Players Kelly Poole and Kevyn Green were the dynamic duo of the night with 18 combined shots; 36 points for Nashoba. Freshman Sarah Gillooly and Senior Nikkiah Snoddy were on fire as well, getting the crowd fired up. Snoddy comments, "Everyone is drastically improving and stepping up which is great because it means that we have a better chance of reaching our goals."
The girls have the same goals they set at the beginning of the season in mind. According to the team, playing well together along with great teamwork are key components in hopefully making it to playoffs. Senior captain Nicole Boucher says, "Our goals include taking the league title and hopefully taking home a state title this year!"
NGB has faced some obstacles this season with injuries. Boucher came to practice with a fractured ankle and has been playing on her injury for about a week. Despite these setbacks, the team is staying positive. "Our season has been a success so far and we try to take it one game at a time. We have recently been struggling with injuries on the team, but we are not going to let that hold us back," says Boucher.
Between their impressive skills and upbeat attitude, it's no surprise that the Nashoba Girls Basketball team is undefeated and motivated to take the game to playoffs and bring home a District and State title for the Chieftains.
The girls take the Nashoba court Friday, January 30th for a whiteout game against Groton.