Harvey Weinstein's Sexual Assault Allegations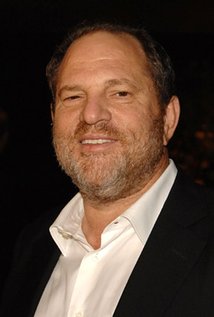 Harvey Weinstein, the world famous film maker, has recently been accused of sexually assaulting many of America's most famous female actresses. This scandal broke the news this past week, and many women have spoken out about their encounters with Mr. Weinstein.
Famous women of Hollywood such as Gwyneth Paltrow, Ashley Judd, and Angelina Jolie have spoken out about their inappropriate encounters with Mr. Weinstein. The actresses credit their silence to fear of losing their careers. According to The New York Times, Gwyneth Paltrow told her boyfriend at the time, Brad Pitt, who confronted Weinstein, and they were both warned to keep the information secret. Jolie wrote an email to the New York Times this past week that read, "I had a bad experience with Harvey Weinstein in my youth, and as a result, chose never to work with him again and warn others when they did". The incidents for Jolie and Paltrow occurred early on in their careers, when they were less recognizable figures in Hollywood. Other allegations are coming in from workers of the Weinstein Company who announced that he had sexually assaulted them in the office or hotel rooms.
Other major actors and actresses like Meryl Streep and Ben Affleck report that they were unaware of the actions of Harvey Weinstein and his victims. Others, like Glenn Close, said that there were rumors around Hollywood, but no allegations until recently.
As of Wednesday morning, news was reported that Harvey Weinstein's wife, Georgina Chapman, plans on leaving him after the allegations. The two have been married since 2007 and have two children together. Chapman told People Magazine, "My heart breaks for all the women who have suffered tremendous pain because of these unforgivable actions".
Mr. Weinstein is in Arizona now, attending rehab for sex addiction. He left on Tuesday and is said to have gone to a live-in facility that helps him deal with his behavioral issues.
Movies by Weinstein include "Shakespeare in Love", "Gangs of New York" and many other blockbuster films. Weinstein won an academy award for best picture for both of those movies, and has been nominated for many other films. Weinstein is a major player in the creation of dozens of movies, and has been behind the scenes of some of the most loved films. However, the allegations are serious, and impacted many of America's most well-known women. The accusations have stunned many actors and people who have grown to love the films produced by the Weinstein Company.