Leominster Schools Lockdown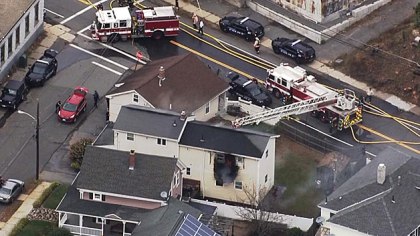 Yesterday morning , Monday, October 16, 2017, a man in Leominster barricaded himself inside his house on Eden Glen street in an attempt to hide from the police. He then lit the residence on fire and is now dead.
According to the Sentinel and Enterprise earlier in the day, "[the Leominster Police] made an attempt to serve a civil commitment notice on the man, according to interim Leominster Police Chief Goldman." This action provoked the barricade and the fire at the residence, which was responded to at 11:50 a.m.
Some residencies around the area reported hearing gunshots during the incident, yet Chief Goldman assured reporters that he does not believe any shots were fired.
Goldman recalled that, according to CBS, "Something came out of the house and sprayed the officers with glass." One officer had to be treated for injuries from the glass explosion.
A search in the home for weaponry is underway. A neighbor, Ashley Stephens, recalled never having seen the man who lived in the home, named "Sean," leave at any time. Stephens said, "I just feel bad for him, I really do."
The police initially arrived at the home to serve a man living inside something called a section 35 warrant, a warrant that typically pertains to drug and alcohol issues.  Goldman said that the man was not well-known to the department and that local police had, according to Sentinel and Enterprise, "barely any interactions with this person."
While the fire was being put out, the police attempted to communicate with the residents inside using a bullhorn about their concern for their safety. The police were heard saying, "there are a lot of people worried for you out here."
According to CBS, Leominster schools nearby were put into lock-down initially, for the police did not know if the individual was inside the home or on the run. The man's identity has not yet been released.
Man Found Dead After Barricading Himself In Burning Leominster Home