Hole In the Wall: 641 Cafe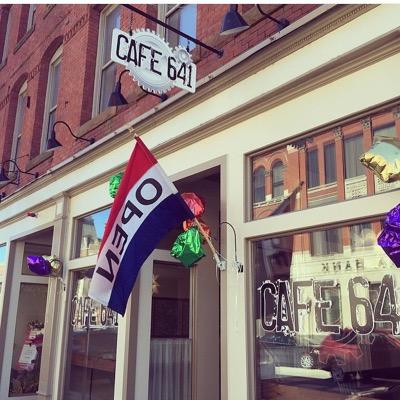 The 641 cafe in Hudson was founded in 2013 by Matt Landry and has been a popular spot at which to grab a bite. Landry's wife is a librarian and the name comes from the Dewey decimal system, and the number 641 signifies the food and drink section. They are open Sunday through Wednesday 7 am till 3 pm and Thursday through Saturday 7 am till 7 pm, and serve breakfast and lunch all day. Free wifi is offered at the cafe and the restaurant tries to offer a fun and relaxing environment where customers can read or work.
"We serve Passion" they proudly say on their website. They then go on to talk about how their staff is passionate about serving "delicious, fresh works of art". Last year they created a goal to only serve the freshest foods, so in 2016 they redesigned their menu in accordance with that goal. They also prepare their food from ingredients provided by local contributors. Their coffee comes from locally roasted coffee beans from Hogan Brothers in Framingham.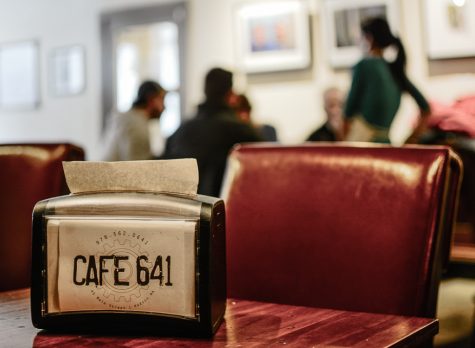 The 641 Cafe talks a lot about their crepes on their website, boasting a variety of crepes from sweet to savory. On the top of the front page of their website they talk about the crepes and say, "Once you try one of our warm, succulent Crepes, you'll want to try them all" with a picture of a tasty looking crepe above it. They offer a create your own option on their menu, allowing customers to pick exactly what they'd like. Along with the crepes, the menu also offers salads, wraps, burgers and a wide variety of breakfast items.
The drinks are a point of pride as well, and the cafe offers a range of specialty lattes including flavors such as white toffee, caramel cookie, and Nutellatte. Cappuccinos, Americanos, tea, and hot chocolate are also all offered on the menu.
On their website they claim that "We're different". Under this title they state how they are interested in helping out their local community. They also say that "they have been known to visit construction workers and First Responders with food and drinks". They take pride in the fact that they care for and provide for their community. "Enjoy a Specialty Latte in a very unique setting," mentions the website. They emphasize that the restaurant has a relaxing and unique environment for the customers.
The 641 Cafe is a local restaurant that offers a "quirky" environment for their customers to take advantage while they work, read, or eat.