The Boys of Fall Are On A Roll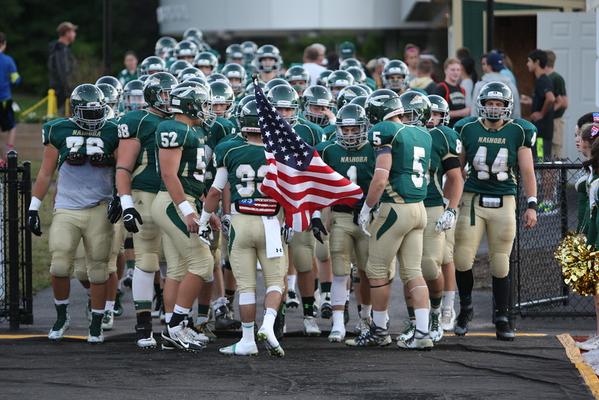 lThe Nashoba Football team is on a roll this season as they remain unbeaten going into their fourth game this week. Nashoba has earned a top spot in their Mid-Watch B league right  now through their performances against Groton Dunstable, beating them 34-0, Westborough 34-14, and a victory against a tough Fitchburg squad, winning 20-0.
The boys offence and defense are non stop, rolling up and down that field. Offensive players, like Breese Hill, Kyle Hume, and QB Sam Bolinsky have been on fire these past three games. Defense has been outstanding, making it tough on other teams to score. The Chieftains have only given up 14 points this season and hope to keep that up, especially  going up against big rival  Marlboro.
Last year Nashoba and Marlboro battled in their playoff game, which ended with  a Nashoba loss of 42-21. This year, the boys of fall are ready to take this game and bring home another big win. The Panthers and Chieftians will play this Thursday, 9/28, at 7 in Marlboro. Come out and support the team as they inch one step closer to a winning season.