Trump's First Presidential Pardon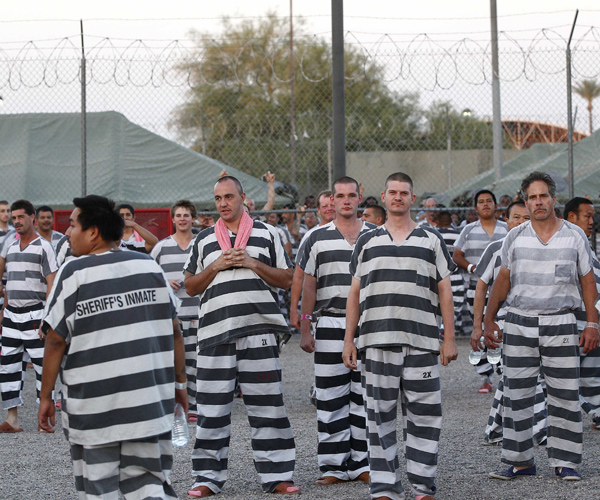 President Trump has given his first Presidential Pardon just eight months into his presidency, a move that broke the traditional pattern of pardons. He pardoned Sheriff Joe Arpaio, a controversial figure who was in the process of being charged with criminal contempt of court.
Arpaio's severe treatment of prisoners caused widespread allegations of racial bias and drew numerous concerns over the well being of detainees. The sheriff would routinely arrest migrants, even though many had their papers in order. He reinstated chain gangs, which is when prisoners are chained together in a long line to form challenging or degrading work, and would use pink handcuffs on inmates. He would also mentally torture the inmates through humiliating clothing choices, such as making them wear pink underwear or forcing them to use pink towels. There were some days when the temperature reached 114 degrees Fahrenheit, and the inmates would be kept outside in the deadly heat.
According to the Washington Post, "petitions for clemency are normally considered only after five years have passed after a conviction". Apario's legal process had yet to finish.
Pardons are meant to serve as a check on the Judicial branch of government, or to correct what the president deems a miscarriage of justice. Trump defended his actions saying, "Sheriff Joe was convicted for doing his job." Apario, a sworn law enforcement officer, acted in contempt of court and was found by two federal judges to have violated the constitution. Pardoning a sheriff who disobeyed the federal law seems to be in violation of the constitutional mandate that the president execute the law.