Updates on DACA and DREAMers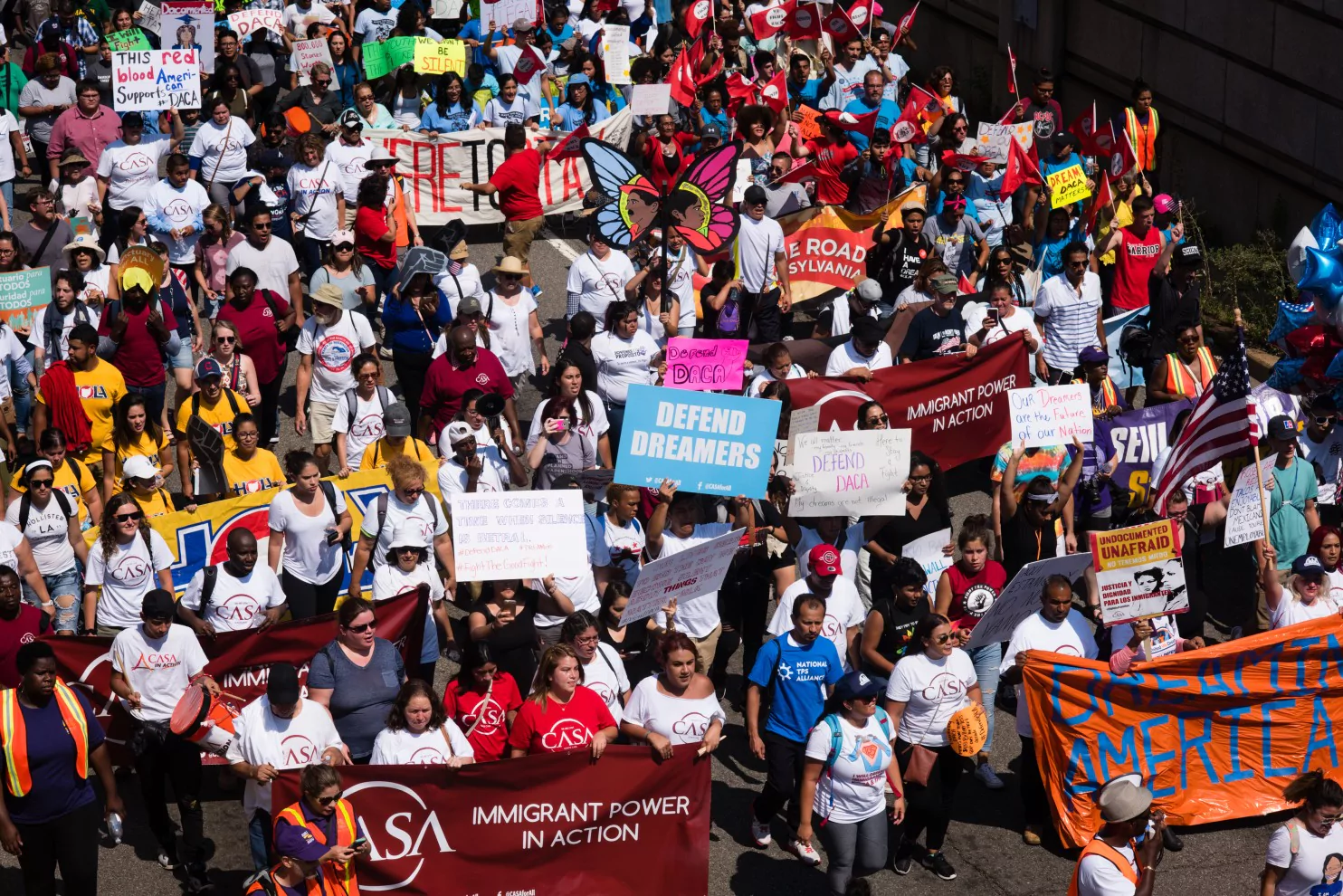 Last Tuesday President Trump and Attorney Jeff Session announced the end of the DACA program, which has protected almost 800,000 children who have been brought into the U.S. illegally from being deported.
DACA is the acronym for Deferred Action for Childhood Arrivals, an executive order put into effect June 2012 by the Obama administration after multiple attempts to pass an act that would protect  school-age kids who entered the U.S. illegally from being deported. Members of DACA are granted work and study permits and the ability to get a driver's license while also protecting them from deportation to a country that they often have no memories of. Many of those protected under DACA had no choice in coming to the US and the situation that remains in the countries they left continue to be unwelcoming.
The so called DREAMers act was first introduced in 2001, and sixteen years later Congress remaines at a standstill. The Development, Relief and Education for Alien Minors Act (where the term DREAMer comes from) would help those illegal immigrants who arrived before the age of 16, or have been living in the U.S. from 2007 to now, to receive protection from being deported and be allowed to continue studying and working.
A typical beneficiary of DACA is someone from the age of 16-35 who was brought to the U.S., often by their parents without their knowledge, leaving dangerous situations. Many of these "illegal immigrants" do not know that they are illegally in the country until they go to apply for a drivers licenses. They are people who have grown up in their communities as a citizen and have gone to school and work for multiple years as a neighbor and a student. A recipient of DACA is required to pay $495 and every two years that same amount is required to renew. These recipients are considered to be citizens in every way except a slip of paper, and with more regulations.
So, what happens to the 800,000 recipients now that DACA is being phased out? While Trump announced on September 5th that they were planning to rescind DACA, effects of this decision will only be fully phased out by March 2020 and major developments will begin in March of 2018. As of the date it was announced all the requests pending will be reviewed, but no more applicants will be allowed. If a DACA receiver's status would expire before March 5th then they can be renewed and granted deportation protection for another two years. However, those who do not have that protection will begin to be the focus of ICE beginning in March 2018.
It is unclear what exactly this timeline's rigidity is. Not only has Trump stated that the main priority of ICE is to catch illegal immigrants that pose threats to the community and that those who have lost DACA protection are not a main threat, there have been reports of DACA recipients being hassled and targeted by ICE and other immigration officials, as reported by the Washington Post.
Not only is the priority of DACA unclear, but Trumps stance on it remains elusive. Tweeting later that day after announcing its end he said, "Congress now has 6 months to legalize DACA (something the Obama Administration was unable to do). If they can't, I will revisit this issue!" These 140 characters have only furthered to confuse the many whose futures hang in the balance. 
Following this development it gives a six month chance that those in Congress, and their constituents who supported the DACA program, can work to protect the Dreamers, and seeing as how a recent poll done by NBC News and Survey Monkey resulted in the finding that almost two-thirds of Americans favor letting the DREAMers remain in the U.S., the possibility that a miracle could come from this collective support could be a dream come true.