Results of the French Election Are In!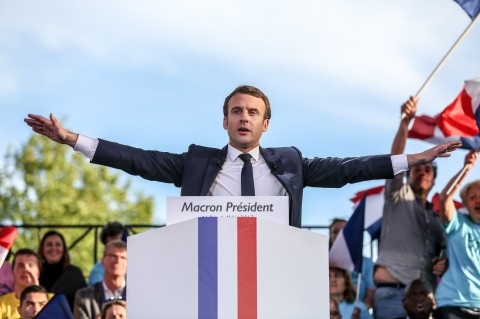 France has a new president – the final voting which determined France's new president occurred on Sunday, May 7th and the results are in.
As a reminder, the polls predicted Macron to receive 62% of the vote and Marine Le Pen 38%. These statistics were based on the debate that occurred last Wednesday. Macron was seen as more credible than Marine and rather than arguing, discussed his views on a number of topics. Marine did the opposite, which turned many away from her.
The polls predicted France's future president correctly. Macron with 66.1% of the vote is going to be France's new president and Marine Le Pen will not be, she received 33.9% of the vote. It is said that 2 out of 3 voters voted for Macron.
In the U.S., each new president is elected in November and inaugurated in January. France's process is much quicker than the United States. By this Sunday, May 14th 2017 Emmanuel Macron will be the new president of France, taking the place of president Francois Hollande. In comparison to U.S. elections,  and according to the StarTribune, France has a law against fake news and has "pre-election media blackout to avoid last-minute surprises". This is something quite unique to France.
Macron is part of the En Marche! party,  which he started and is the youngest president elected since Napoleon Bonaparte.  Macron is a centrist candidate. In brief, Macron believes in promoting free trade and boosting the labor market with flexible hours and cuts to social security payments. In addition, he wants to hire more border guards and reform the unemployment system.