Spotlight: Jordan Bricknell
Captain, Pentathlete, and Valedictorian. Senior Jordan Bricknell does it all. Bricknell has taken part in 5 seasons of both Indoor and Outdoor Track, as well as participating on Nashoba's Volleyball team all throughout high school.
Currently Captain of Outdoor Track for the spring season, as well as Captain of the Volleyball team in the fall season, Bricknell talked about how being Captain of the two different teams compared.
"There are definitely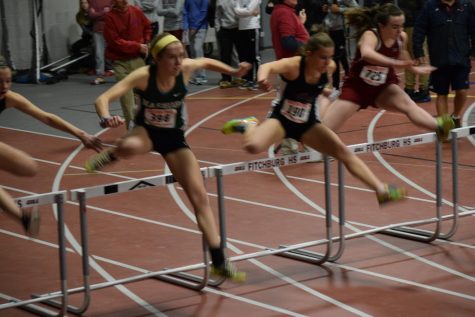 more people [on the track team] and it's a little bit more spread out because everyone is doing different events. I definitely have to work harder to get to know everyone, and really try and help the team stay connected."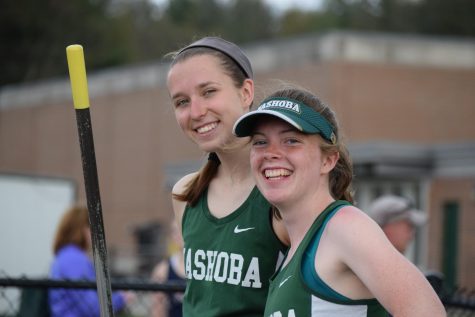 This year the track team has 78 girls on it. However, Bricknell is able to handle this with the help of fellow Captains Kara Mannion, Melissa Buck, and Michaela Bettez.
"It takes a lot of organization and I would not be able to do it without the other Captains."
Being a Captain requires motivation, willingness to work with others, and patience. Mannion expressed about what it's like to work with Bricknell.
"Jordan is just a 10/10 human being. She's really organized, and just overall all the Captains work really well together, so it makes things really easy. "
One of the many unique things that Bricknell offers to the track team is her superior ability in the Pentathlon. The Pentathlon consists of five events, 100 meter hurdles, high jump, shot put, long jump, and the 800 meter. Bricknell started Pentathlon her Sophomore year due to a recommendation  by Nashoba Alumni Abby Slater, and has continued to do it since.
"It's something that I've worked really hard on to improve my technique, and I've seen some good improvement." Bricknell explained talking about the 100 meter hurdles, which has also become her favorite event.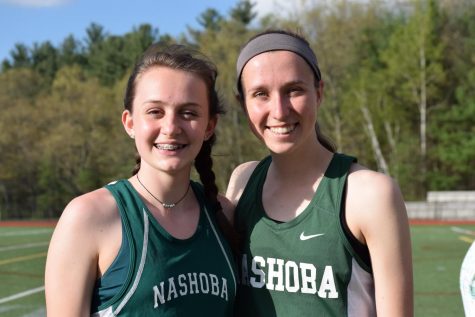 Bricknell has been an example for many of the girls on the track team. Freshmen Tess Hunter, who is training for Pentathlon with Bricknell, had this to say about Bricknell as a role model.
"She helps me with when I should do events. I basically follow her around like a little duck. She encourages me, and is for sure one of my biggest role models on track."
Before anything else however, Bricknell is an extraordinary teammate.
"Jordan is such a team player. Shes's always there to cheer others on, and does such a great job as her role of Captain. We are really lucky to have her." Junior and incoming Indoor Track Captain Chloe Dewhurst expressed.
In addition to being a 3 season athlete, Bricknell is also the Valedictorian of the 2017 graduation class. Bricknell communicated what it's like balancing school as well as academics.
"It's honestly a lot of work. I've definitely sacrificed some sleep and social time, but I find that a lot of my good friends are on teams that I'm a part of. I really like that social aspect of my life."
At the beginning of every track season, Girl's coach, Dan Glover, makes the comment that years from now you won't remember times you ran in certain meets or how you placed. You will remember the friendships you made, and whether you had fun or not. Bricknell painted the perfect example of this when describing some of her favorite moments over the past couple years.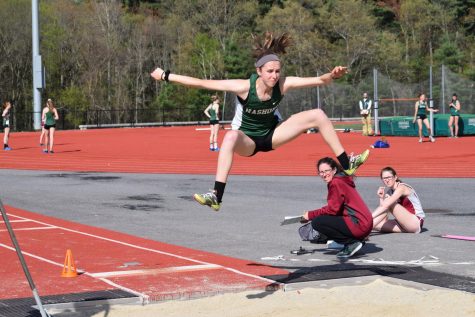 "My favorite track memories aren't about winning any meet or doing particularly well on my own. It's the practices and spending time with my teammates especially on long distance runs. I remember one time we were just running through the woods singing Disney songs and High School Musical. Even though it might not seem very special, it was really fun."
Next year Bricknell will be attending Tufts University in the fall, and is excited to see what the future will hold for her.