December Awareness: National Human Rights Month
December has been designated as National Human Rights Month, a month especially dedicated to protecting and pushing for more moral freedoms. It is widely felt that many Americans experience an invasion of their basic rights through hate crimes and discrimination based on gender, sexual orientation, race, ethnicity, and/or religion. These outbreaks of hate and anger prevent a considerable amount of the population from living a healthy lifestyle and feeling safe in the very country that pledged to protect "life, liberty, and the pursuit of happiness". As we progress through this month of awareness, we should analyze what freedom means to us and ask ourselves how we can help those whose rights are being suppressed.
Standing up to intolerance and fear is not an easy task. We all harbor our own opinions and feelings, and ultimately, it is our choice whether to speak out or not. Yet, in the wake of gun violence and outspoken aversion, we can no longer have the luxury to keep to ourselves. DoSomething.org reports that out of the documented hate crimes that occurred in the U.S., "47% were racially motivated, 21% resulted from sexual-orientation bias, 20% were motivated by religious bias, 12% stemmed from ethnicity/national origin bias, and less than 1% (0.9%) was prompted by disability bias." This is not a statistic that can be overlooked. Not only does it threaten fellow Americans, it reflects our loss of an essential human characteristic: empathy. As generations pass, we are failing to teach young adults that, as humans, we are gifted with the ability of comprehend and show compassion for others. Even today, these crimes stem from a hatred that was learned after years of absorbing the bias and fears of others. Therefore, the problem is not rooted in the skin color, gender, or faith of our fellow Americans. The problem is the negativeness we hear, see, and exchange with others.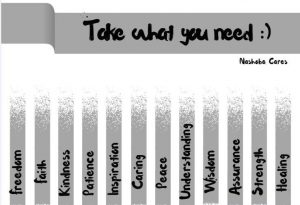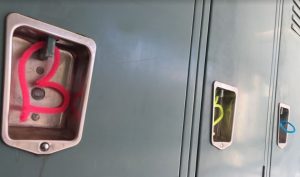 Now that the problem is clear, we can amend it. The best way to participate in National Human Rights Month is to remember that others will dictate their behavior based on yours, and act accordingly. By changing your lifestyle to include more acts of kindness and expressions of acceptance, the world can begin to recover and ensure a more accepting future. There have already been individual projects at Nashoba to spread kindness. You may have noticed the hearts being strung on lockers, or the flyers offering slips of encouragement around the school. Simple things can spread kindness in the midst of negativity.We can attack this problem one kind word at a time.
If you are looking to support the humans rights movement through donation or volunteering, Nashoba offers an Amnesty International club headed by Mr. Ettinger. Club members spread awareness to injustices occurring not only in the U.S., but around the world as well. Their work, collecting donations and hosting drives, supports international missions to protect people wherever their sense of freedom is denied. Participation in this organization is a bigger step towards making the world a better place.
Whether you would like to simply pass on kindness or jump into the movement first hand, all support for National Human Rights Month is appreciated. Remember, one person can make all the difference. Will that person be you?