College Search: Early Admission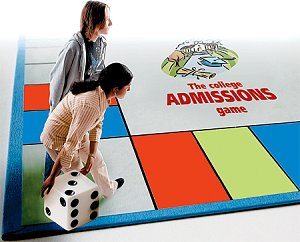 Applying "early action" to colleges can be a great idea for seniors, especially if you have already made your decision about where you want to go and what you plan to be.
By demonstrating that you can make decisions early and are willing to commit, colleges often favor those who apply early. Less students have been accepted at that point, so the chances of being accepted and receiving strong financial aid. A lot of stress can be lifted off decided seniors' shoulders, too, giving you results earlier rather than later.
If you are interested in early admission, most colleges have deadlines in October and November, with results in December and January if you've been accepted. That means that procrastination or indecision will not be an option.
There are different options for applying early:
Early Decision

: each student can only apply to one Early Decision college at a time. If the college offers you enough financial aid and accepts you, then you must attend that college. That is why you must put a lot of thought into Early Decision, because once you apply, you are bound to your decision and must revoke all applications to other colleges. Very few students feel confident enough to take this step, but colleges admire it.
Most colleges have this binding option, and typically prioritize those applications. A lot of colleges have Early Action as well, and some even have a second, later date before Regular Decision, Early Action 2, if students aren't ready to apply by the Early Action 1 date.
Early Action

: each student can apply to several Early Action colleges at a time, because these decisions are non-binding. This option allows you to apply for colleges while still being able to compare financial options and make final decisions. 
Both of these options have advantages and disadvantages, but may be very beneficial to a student who knows what college they want to attend, or wants to spread out application fees. As deadlines get closer (and have already passed in some cases), whether or not you take this opportunity becomes more and more relevant. Good luck to those applying or those who have already applied for Early Admission this fall!