November Awareness: National Family Caregivers Awareness Month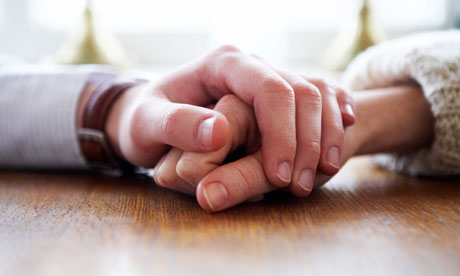 National Family Caregivers Awareness Month is November, a widely known month for giving thanks. As we express gratitude towards those who tend to the medical needs of relatives, we would like to shed light on the true strength it takes to hold the responsibility of another's life.
What are family caregivers? According to a community resource network, called Net of Care, "a 'family caregiver' is anyone who provides any type of physical and/or emotional care for an ill or disabled loved one at home. Loved ones in need of care, could be suffering from a physical or mental illness, a disability, substance misuse, or other condition". Caregivers are not necessarily paid nurses; they could be parents, spouses, family members, neighbors, and even friends.
What makes care giving the valuable position that it is? Caregivers provide ill-stricken loved ones with around-the-clock support and medical necessities. Pamela Rivers shares her experience with us, explaining that "Care giving is a true test of heart and a true test of physical and mental will…You find yourself always doing laundry, giving medication, scheduling appointments—scheduling everything…Caregivers have little to no "self" time, and when it came to planning my life's future, that ceased… It can be tough and often is not rewarded. And yet it's one of the most rewarding roles. In the midst of my journey dealing with Mom's Alzheimer's, she forgot many things. But she never forgot to say thank you". Other accounts of the personal experiences of caregivers can be found at the VITAS Healthcare website.
How can we give back to caregivers? Many find it "out of their way" to donate to many care giving foundations, which is understandable in this day and age. However, Amazon makes donating easy with their Amazon Smiles program. This is a branch of Amazon that offers exactly the same products, prices, and shopping features. The difference it that Amazon Smiles donates 0.5% of each purchase to an organization of choice. Care giving foundations, eligible for these donations, will greatly benefit when users decide to donate regularly while they make necessary purchases for themselves.
During this month of November, let's reach out and support the caregivers of this nation, who have given their all to provide for loved ones in need of care.