Nashoba Cup and Upcoming Events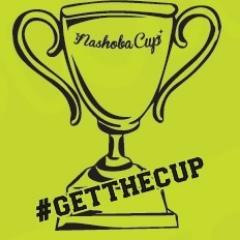 This year's Nashoba Cup is in full swing! Which grade will take the cup this year? The class that best embodies the Nashoba mission statement, I-CARE, will win it all. I-CARE stands for Integrity, Communicate, Achieve, Relate, and Engage. The goal is to have all students embody these characteristics in order to make Nashoba a better place.  Students can earn points in various ways.
Students can achieve points by joining a club, attending a sports game, or even just helping out others. Anyone can view Nashoba Cup point updates in the showcase at the top of the ramp near the cafeteria. The grade that earns the most points by the end of the quarter will win a prize. Last year, the winner of each quarter won a breakfast for the whole grade with lots of delicious foods. It is likely that the first quarter prize this year will be a similar type of event involving fun and food! The final prize is surely one to work for. Last year's final prize was a barbeque on the turf for the winning grade. Who wouldn't want free food? The final prize for this year is still in the works, but will definitely exceed expectations!
Students should be sure to come to the upcoming events in order to earn points for their grade! The football game on Friday, October 28th is homecoming with a tailgate. Another exciting event is the Boys and Girls soccer senior night at Nashoba on Saturday, October 22nd starting at 5 pm. Field hockey's senior night is October 24th as well. In the spirit of Halloween, the Best Buddies walk will be in Worcester on Saturday, October 29th and will be lots of fun! Following the walk, participants can come back to Nashoba at night for the Homecoming dance. For some great music, be sure to come to the Band concert on Tuesday, November 1st and the Choir concert on Thursday, November 3rd. Lastly come to the Best Buddies Harvest dance on Saturday, November 5th for a fun night of dancing with friends! Come show school spirit, have fun, and earn points to win the cup at any or all of these awesome events! Look forward to many more events to come this year!