New Young Adult Books Being Released this Fall 2016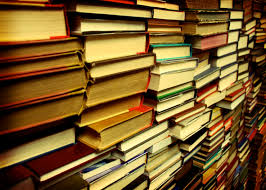 For bookworms, the start of school often means less time to read books as homework, clubs, and sports start to take center stage. Ironically, often in autumn, many new books are released and this year is no different. Somehow, bookworms will need to find a way to work these great new novels into their busy schedules.
Sarah J. Maas just released Empire of Storms, the fifth book in the Throne of Glass series. Not to mention, Tales of the Peculiar by Ransom Riggs, a spin off of the best selling series Miss Peregrine's Home for Peculiar Children, which was released as a movie on September 30.
If that weren't enough, below are more sequels, prequels, debuts, and adaptations coming out this season for book lovers to devour and enjoy between algebra and soccer practice.
Heartless by Marissa Meyer
Coming out this November Marissa Meyers, writer of Cinder and the Lunar Chronicles, has rethought the Alice in Wonderland series and based the book on the background of the Queen of Hearts.
The Sun is Also A Star by Nicola Yoon
Just like Nicola Yoon's first novel Everything, Everything, this new book to be released in November is a mix of contemporary love story, coming of age and dealing with intense social and political problems.
Gemina by Amie Kaufman
The second book in the sci-fi series which is not only interesting for the meaning of the words, but for the way they are represented by scraps of documents, transcripts, notes, and such. This book follows the original Illuminae and is to be released in October.
Diplomatic Immunity by Brodi Ashton
Not only a contemporary love story, but also a realistic new age novel, the reader follows Piper as she tries to win her way into a journalism scholarship by writing an eye-opening article on her privileged peers in Washington D.C. It was released in September.
Beast by Brie Spangler
Released on October 11, this isn't just another coming of age book about being an angsty teenager. In Beast, characters Dylan and Jamie are followed as they struggle with mental illness and gender identity.
The Midnight Star by Marie Lu
Many people know Marie Lu for her Legend trilogy, but she has a second series called the Young Elites, finishing this fall with the third and final book, Midnight Star. While it is definitely a more intense read, it's worth it. Start the series with the Young Elites, Rose Society and then Midnight Star which was released on October 11th.
Watched by Marina Budhos
An eye-opening novel describing what it's like to grow up as a Muslim-American teen and the pressure and perspective raised by these challenges. It was released on September 13th.
The Hammer of Thor by Rick Riordan
From the Percy Jackson series, Heroes of Olympus, and Kane Chronicles author Rick Riordan has written modern adaptations of Greek, Roman and Egyptian mythology. Now, he has started a new series based on Norse mythology and the first book in the series, Magnus Chase and the Gods of Asgard was released last year. The sequel to the first book was released on October 4th.