That's a Wrap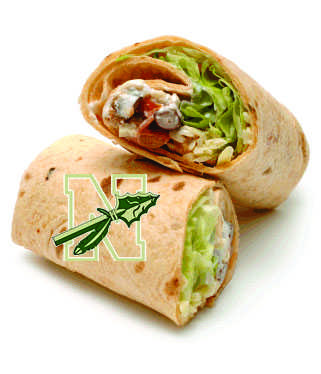 Numerous highlights stand out as the year comes to an end and the Chieftain Press prepares to sign off on another great school year. Nashoba Cup had a great first year! Although the Seniors won, the Freshman kept it close due to their commitment to the school's core values. The Senior class walked away with a check for 400 dollars from Shaws as well as a rockin' barbeque. Let's keep up the great school spirit when the competition reconvenes next year!
The school had many successes throughout the year. Both hockey and football took home state championships, while tennis competes tomorrow in the D1 State Championship. DECA sent over 100 students to states and 11 to nationals, where Amelia Bernasconi was recognized for her exceptional work. The Nashoba Robotics team went to the World Championship in St. Louis, making it to the quarter final round. Congrats to these groups and the many others that continue to bring a great reputation to the Nashoba name!
Nashoba says goodbye to four beloved teachers at the end of this year. Mrs. DeCristafaro was a High School Math Teacher in Maryland for 11 years and worked in high tech for 20 years. Some highlights of her life include teaching in Switzerland and England. Additionally, Mrs. D adopted 3 kids, 2 of whom went to Nashoba. After they graduated, she took a job at Hale Middle School where she taught 8th Grade math for 6 years, and then on to the high school where she has spent the last 7 years teaching Geometry, Algebra II and PreCalculus. She has had a photography business since 1984 and is now planning on spending her retirement photographing, hiking and paying lots of attention to her dog Snickers.
Mrs. Hoover has been in the education game for 40 years. First, as a Biology Teacher in Pennsylvania, then as a director of summer camps for the Girl Scouts. While her girls were young she worked as a text book editor, among many other jobs. She got back into the classroom when her family moved to Bolton in 2000. She worked as a substitute and eventually as the Director of the Academic Support Center beginning in 2000. Finally, she entered the English classroom a few years later. Her retirement plans include family time, travel and educational consulting work. Her first adventure will be a trip to Alaska with her husband Peter and daughter Laura in August.
Mrs. Offt has been at the high school for 18 years, where she has predominantly taught technology classes in addition to a math class and several economic classes. This summer she looks forward to not creating a new class or revising her curriculum. In the fall, she hopes to do some volunteer work in the community and to visit her grandchildren.
Mrs. Redford worked in the math department at Nashoba for the last eight years. She taught statistics among many other courses. Thanks to these wonderful teachers for the legacy they will leave here at Nashoba and good luck to them in their future endeavors. Enjoy your retirement!
Thanks for a great year and for all of the loyal readers who continue to support the Chieftain Press!