The Positive Spirit of the Chieftain Speech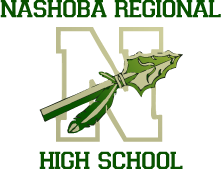 As the 2016 graduation nears, the Chieftain speech reminds everyone to celebrate the many achievements that comprise our students' diverse experiences. The speech was created to celebrate the positive spirit that students share at Nashoba. The nature of the Chieftain speech should not be diminished because of the larger conversations around the school mascot. It was created in celebration of students who have a strong desire to share a positive message on graduation day. With the exception of the valedictorian and salutatorian, any graduating senior can submit a speech. From the first time I served on the speech selection committee, a few years ago, I was struck by the breadth and scope of student experiences that were shared in the speeches. Writers varied from athletes, to poets, musicians, and humanitarians. What I immediately admired about the speech was the fact that students who might feel as if they are on the fringe, or who don't otherwise have a loud voice at Nashoba, could express how their high school experiences were meaningful. Speech writers had this in common; their messages spoke about our values here at Nashoba, with noticeable focus on integrity, ambition, and community.

One particularly memorable year, we received nine or ten submissions from a diverse collection of students, some I had expected to write the speech, others who pleasantly surprised me. I learned about teachers, courses, projects, sports' teams, performances, and many other facets of the high school experience that influenced students in positive ways. The writers spoke of the sense of caring and community here at Nashoba, values that students see in one another, in teachers and in our administration. Every year, I feel encouraged when the selection committee sits down to read the speeches and labor over the difficult decision we have to make. I am always surprised after we make our selection to learn the names of the writers and in doing so, I gain a sense of appreciation for the diverse, yet similarly positive experiences that students have in these unique four years.  Students at Nashoba have a great sense of pride in what they do everyday and the Chieftain speech acknowledges and celebrates those accomplishments.

Recently, there has been much discussion surrounding our current school mascot and the question of whether or not it is time to adopt a new one. The tradition behind the speech is to celebrate the experiences of a variety of students. It would never be intended to divide or diminish the sense of belonging to your high school community. While the issue of the Chieftain as the mascot is one that deserves to be addressed, the timing of such discussions should not tarnish the graduation stage. Wherever our decisions and opinions lead us, I urge students and faculty to respect one another and continue to have pride in who we are.