Earth Day!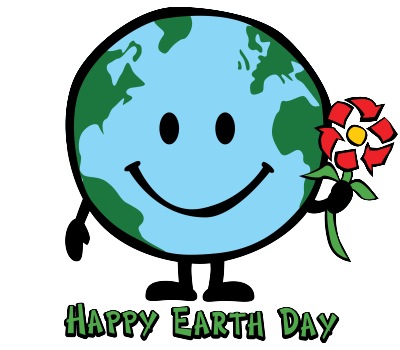 Friday, April 22nd will be the 46th annual Earth Day. According to earthday.org, the "Earth Day Network's mission is to broaden and diversify the environmental movement worldwide and to mobilize it as the most effective vehicle to build a healthy, sustainable environment, address climate change, and protect the Earth for future generations."
The day all started with the founder, Gaylord Nelson, who wanted change after seeing Santa Barbara's oil spill in 1969. The first Earth Day took place on April 22nd, 1970 and is known for inspiring the Clean Water Act, the Endangered Species Act,the Clean Air Act, and many others. As of today, more than one billion people take part in the celebrations.
The movement works with 196 countries and has 50,000 partnerships. As a movement that once included 20 million people and partnered with 141 countries, the support has surely grown.
Boston even holds its own annual EarthFest which will be on May 21st, 2016. The list of artists performing at the festival will be announced on Earth Day. The concert is non-profitable and focuses towards raising awareness of the issues with our planet. 
Earth Day will also be coming to Nashoba. It is set to take place on Friday, April 29th, along with the Mini-Relay. There will be a featured presentation with guest speakers: Marion Stoddart and Bill Flynn, who have been fighting to clean the Nashua River since the 1960's.
Outdoor programs include courtyard plantings, a hike up Vaughn Hill, and a campus clean-up. While classroom activities involve presentations about local farming, local land conservation, national and state parks, and much more. Christopher Little will come in to talk about oceans, Antarctic ice sheets, and climate change. Larry Anderson will also be here to talk about Benton Mackaye and his work for the Appalachian Trail. Phil Lupsiewicz and Denise Morrissey will present on national and state parks. 
However, these are only some of the activities and presenters set to come for Nashoba's Earth Day. Showing support for Earth Day can be as little as recycling a water bottle, carpooling with a friend, or turning off the lights when leaving a room; so make sure to help out whether that be in your home, in a classroom, or in the community.