Changing Our Mascot?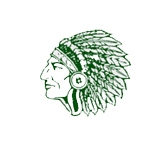 For years, Nashoba has been known as the Chieftains, but will it last? Various schools and teams, including the Cleveland Indians, Washington Redskins, Kansas City Chiefs, and Atlanta Braves, have attracted controversy over their mascots. Other schools have followed through with the change of their mascots and logos:
Stanford University went from the Indians to the Cardinals in 1972

Dartmouth College went from the Indians to Big Green in 1974

Siena College went from the Indians to the Saints in 1988

Arkansas State University went from the Indians to the Red Wolves in 2008

Miami University (in Ohio) went from the Redskins to the RedHawks in 1997

Marquette University went from the Warriors to the Golden Eagles in 1994
A former student of Nashoba, Nate Morrison, recently brought up the issue with a few Nashoba faculty members by stating that the Chieftain mascot is offensive to Native Americans. When Nate attended Nashoba twelve years ago, he was proud to be a Chieftain, and he participated in many sports here. However, after living in New Mexico for the last eight years, Nate has seen firsthand how Native Americans really feel about being used as mascots. Specifically, Nate has been living in the Navajo Nation, which is the largest Native American reservation in America. 
After graduating from Nashoba in 2004, Nate went on to major in Economics and Political Science, but he soon realized he wanted to be a teacher and ended up interning at the Stow elementary school for two years. It wasn't long before he got an interview with the principal of Shiprock, a high school in New Mexico, so he packed up his bags to begin a new job in a new state.
Shiprock High School also uses a Chieftain mascot, but according to Nate, there is a big difference between a Native American community and a predominately white community using this kind of mascot. In an interview with the Chieftain Press, Nate discussed that a mascot should reflect the school, language, and culture of that location. For Shiprock, the Chieftain mascot does just that, but for Nashoba, it falls under the category of cultural appropriation.
Nate states Nashoba's mascot is quite offensive to the Native Americans, especially when looking at history. During the 19th century, the idea of Manifest Destiny, a movement for western settlement and the removal of Native Americans, began to grow in popularity. Native American communities faced huge rises in deaths, loss of land, and assimilation into European culture. Up until the 1960's, much of this Native American assimilation occurred through education. Children were forced to leave their homes for boarding schools, cut off all of their hair, and replace their language with English. In the Kennedy Report (1969), only 1 out of 10 teachers thought it was important for Native Americans to get a formal education. During this time, Native Americans in tribal communities were seen as uncivilized and savages.
"The way our country has treated the Native Americans is one of this nation's biggest failings," says Nate.
Many Native Americans are offended and insulted by the use of stereotyped images associated with the Indian mascots and teams. John Two-Hawks, an activist and former member of the Oglala Lakota Tribe, said, "Well, for starters, they insult. More importantly, they cause our children to feel embarrassed and ashamed of who they are. On a larger scale, 'Indian' mascots serve to trivialize us as a people."
Nashoba is on land that was taken from Native Americans and yet the majority of students here don't identify as a Native American. Some claim that they are honoring these people, but in reality, we have ostracized a race and are now using their culture as a mascot and degrading their lifestyle. There is no excuse for the use of Native Americans as mascots, and change needs to happen.