The Greatness of Brad Colvin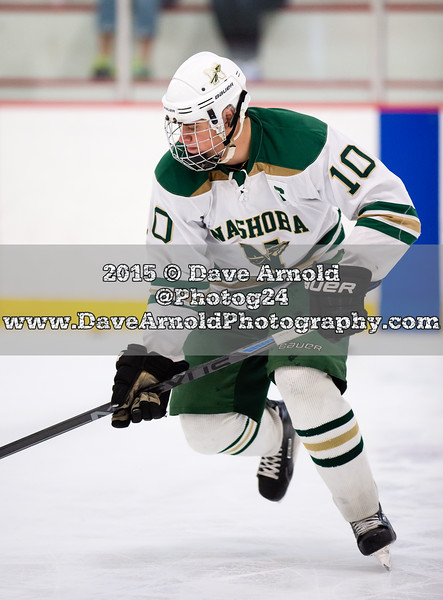 It's Freshman year and the class of 2016 students have started their first year at Nashoba Regional High School. Not everyone knows each other and they are still a little awkward. As fresh meat, they get picked on by all of the upper-class-men. The students are deciding what sports they want to play or clubs they want to join that will shape them into who they are now. Its 2016 and now they are Seniors.
One particular student never had any trouble with sports, clubs, or fitting in. His name is Brad Colvin. Brad is a very outgoing person that can be friends with anyone. He was born on August 27, 1997 and has lived in Leominster, MA his whole life. His one younger sister is currently a Junior at Nashoba Regional High School as well. Brad has always had a passion for hockey. When he was asked about hockey, he stated. "For sports I only play hockey. I started playing hockey when I was three and I started because my dad made me. Eventually I fell in love with it. I started playing town hockey and then for a bunch of other teams which lead me to High School and I've loved my High School experience on the team". He has had a great time at Nashoba and now he starting to get excited about graduating and the future ahead. Brad either wants to continue his academic career at Quinnipiac University or University of New Hampshire and major in business. He also hopes to play hockey at either of these colleges.
There are about 100 students in the class of 2016 and Brad Colvin is friends with a lot of them. Briahna Gilrchest, A friend of Brad's, said, "I've known Brad for a very long time. We were friends in Middle School and we are still friends now. He's amazing at hockey but sometimes can have a bad temper. He always used to be over my house because he's very close to my brother". Another Senior, Tim Leach, said,"Brad is a very nice and fun person. I've known him for a long time. He's always loved Hockey and been very good at it". One last description of Brad was said by Brett Young. He said, "I love playing hockey with Brad. It's a lot of fun. He works hard when he wants to." Brad has a lot of friends that really care about him and think he is a good person.