"There's no place like home…There's no place like home"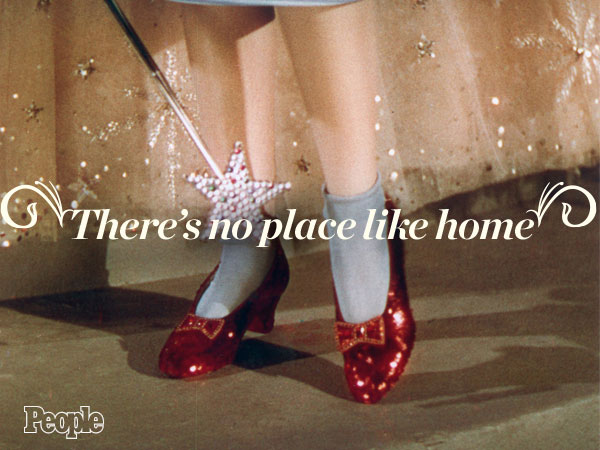 "The Wizard of Oz"debuted in 1939 as a pioneering creation of color; the film resonated in the minds of countless individuals. Its infamous script is highlighted by a single phrase: "There's no place like home…There's no place like home." As the seniors of Nashoba Regional High School encounter their final year, this phrase is emphasized and echoed. No matter the location to which each graduated individual travels, nothing can compare to the positive and negative quirks of home.
With the final holiday break looming, numerous Nashoba seniors have begun to recall long-practiced traditions. Both Thanksgiving and Christmas bring forth sweet memories of family events and seasonal activities.  
Senior Scott Aiery remembered some of his holiday traditions: "My sister and I decorate together for Christmas."
Senior Jackie Cannon stated: "we have this tiny little Christmas tree and we put a small ornament on the tree for each day leading up to Christmas. We use it to count down the days until Christmas. The final ornament is placed on the tree on Christmas Eve."
Olivia Magliozzi fondly reminisced: "We string popcorn for the Christmas tree."
"I am in charge of moving the elf everyday for my sister for Elf-on-the-Shelf," said Alicia Burrows.
Senior Mark Allaire recalled last years holidays: "[My family] has a special cake and does a secret Santa."
Nashoba students in their last year of High School also expressed mixed emotions in regards to leaving home this upcoming year. The lure of sweet freedom and fresh experience is strong, but so are each individual's ties to his or her hometown community and childhood friends. The transition from high school to all that lies beyond in some ways parallels the transformation from child to adult. Graduating Seniors will be forced to challenge their long-held traditions and routines in order to learn and grow.
Several seniors were interviewed in regards to their thoughts concerning graduation and college.
According to senior Rylee Gillen, "I am excited to be done with school. I am excited to come home from college and see my family and to not be living there."
"[I will miss] my family, dog, and friends," said Devyn Barrett.
Courtney Aylaian remarked, "[When I leave for college I will miss] my dog, my friends, my car, my own room, and home-cooked meals."
"[I will miss] family vacation, my sister, my dog, football games, and setting the tree up before December 4th," said Camila Bernasconi.
Casey Hallberg responded, "I will miss my semi-friends, like my friends I know here but I know that after I graduate I won't really see them anymore."
Countless freshmen view seniors as older individuals with their lives together. Now that the class of 2016 has reached senior year, we are surprised to find that we feel quite similar to the way in which we did four years ago: still child-like and still looking to the future. It is difficult to accept that age is a process, rather than a sudden transformation. We sit on the verge of adulthood, yet we feel as young as ever.
Dorothy from the Wizard of Oz spoke words of wisdom: "There's no place like home…There's no place like home." As graduating seniors, home evolves to be more sacred, more special. As the Class of 2016 becomes adults, home will remain a place where we are still children.