Inside the Mind of a Psychology Teacher: Mr. Griffith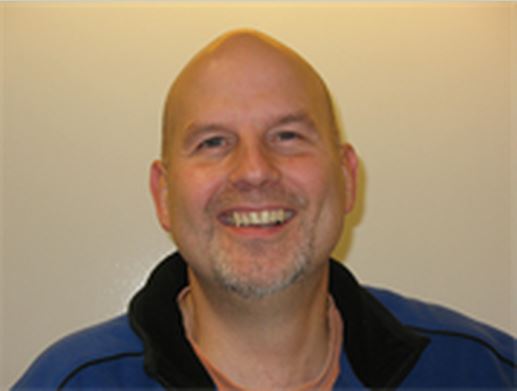 Psychology Jedi Mr. Griffith gracefully demonstrates: "life is a great balancing act" (Seuss) . Similar to the way in which a tight-rope performer faithfully proceeds across an insubstantial support, Nashoba's beloved Griffith tirelessly manages to enlighten students, attend after-school events, and sustain a life outside the walls of high school. He not only exists as a concentrated symbol of school spirit, but further acts as a role model to all those who attend Nashoba Regional High School. Mr. Griffith goes above and beyond that which is requested of him, as do many of the school's other educators.
The spirited man may be seen cheering, waving, and gleefully witnessing nearly all of Nashoba's academic and athletic events: soccer, football, volleyball, cross-country running, robotics, mathletes, lacrosse, basketball, and hockey. He has enjoyed competition since a young age.
"I played baseball, tennis, bowling, and soccer. I was on the bowling team in high school and I bowled on TV live five times…one time we broke our school record [for consecutive strikes] with ten strikes in a row" Griffith reminisced.
From early on, the psychology teacher also took pleasure in working with kids.
" When I was a lifeguard as a kid I used to teach swimming lessons…[in college] my professor suggested I work with kids" he said.
Both interests culminated to produce the spirited, joyous fan Nashoba students welcome at games today. Mr. Griffith has attended such events since he began teaching at Nashoba fourteen years ago. Despite the duration of his efforts, he still continues to say, "[Nashoba students] blow me away".
While he fondly remembers football super bowl wins and field hockey finals Mr. Griffith's most cherished Nashoba memory is associated with the girls' soccer team.
"Kylie [Griffith's friend's daughter] scored the winning goal in 2006 to win states. It was a direct kick on a penalty. She buried it in the top left corner" he said.
Mr. Griffith confessed to me that he generally does not attend events in which the athletes do not work well together.
"I don't go to the games if the teams are selfish or not good. It isn't really fun for me" he stated.
While the psychology teacher immensely enjoys viewing Nashoba games, he further loves getting a chance to see students outside of the classroom. Mr. Griffith feels that he is able to better understand his pupils when he is able to see the way in which they cope with competition and interact with peers.
"Does the kid pass the whatever? Is he selfish, unselfish? Does he whine to the ref, to his teammates? Can he or she take a compliment?" he questioned.
Throughout my interview with Mr. Griffith, he constantly sought to remind me that he was not the only Nashoba educator who extended himself to such lengths. While this is true, it does not in any way minimize the presence he fervently provides to the Nashoba community. Griffith labors endlessly throughout the school year to recognize and personally speak with each one of his students: "a person's a person no matter how small" (Seuss). At a period in which a student may feel as though he or she is lost, Mr. Griffith offers a sense of belonging. He truly recognizes the identities of  his students.