Grey's Anatomy Season 12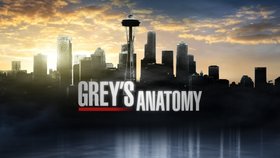 The ten-year hit ABC Drama, Grey's Anatomy, premiered it's 12th season on September 24th, 2015. The many fans and lovers of the show have been eagerly waiting to see what will happen this season after the death of 11 seasons recurring character, Derek Shepard, or "McDreamy," played by Patrick Dempsey. Fans are excited to see how the newly weds, Richard Webber and Catherine Avery, are enjoying married life. There are rumors of them having trouble in paradise. However, they seemed to be enjoying each other at their wedding reception.
Fans are also anxious to see the fate of Avery and Kepner after Avery gave his wife an ultimatum. Many fans "ship" the couple, however do not believe they will continue to survive after the loss of their unborn child. Shonda Rhimes, the show's creator, has hinted that Kepner will return to her demanding life as a trauma surgeon in Iraq and then they will go their separate ways.
After the loss of a fan favorite character, Neurosurgeon Derek Shepard, fans have been mourning for his wife, Dr. Meredith Grey. They shared many moments, laughs, and memories together during their 6 years of marriage. Fans hope the show will show more of Meredith and Derek's adorable children: Zola, Bailey, and Ellis. Patrick Dempsey's character has been on the show since the first episode of Grey's Anatomy in 2005, until his death in episode 21 of season 11.
To recap, Derek wished to spend more time with his three kids and his wife Meredith in Seattle, so he decided to quit his job in Washington D.C.. As he was on his way to the airport, he witnessed a car crash and immediately stopped to help the victims. Once the ambulances found them, Derek was hit by an oncoming truck on his way out. He was brought to a non-trauma hospital and when the neurosurgeon arrived, there was no way to save him from being brain dead. Meredith decided the best call was to take him off the machines keeping him alive and let him go. However this caused controversy with Neurosurgeon Amy Shepard: Derek's sister, who Meredith did not even consult before letting Derek go. This caused turmoil between Meredith and Amy, however they realized they need to stick together to get through the hard time.
In Season 12, we will see the two living together, as well as Maggie. It has also been said that there will be hints of Meredith's Alzheimer disease kicking in during season 12 as a result of her loss. She also will not be having any new love interests anytime soon. This season will certainly be a tough one for Meredith Grey.
We also hear that Callie and Arizona, are definitely over- at least for now. They will be parting their separate ways and seeing other people. We are excited to see how they get back on the playing field.
Maggie Pierce, played by Kelly McCreary, is another character that fans are eager to see. We hear this season she will be moving in with Meredith and Amy, Derek's sister. It is also said that we will be learning more about her character and how she will be dealing with her parent's divorce. 
The 12th Season of ABC's Grey's Anatomy will be one of moving on and new relationships.