Boston 2024 Summer Olympics Frugal Proposal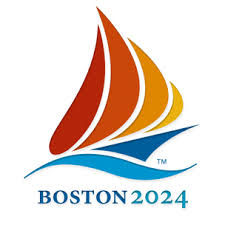 After strong consideration, Boston was chosen over Los Angeles, San Francisco and Washington, D.C. to represent the U.S. in a bid for the 2024 Olympic Games. Boston's frugal approach to win over the committee for the Summer 2024 Olympic Games  allowed for an outpouring of support from Bostonian's hoping to bring the games to their home town. The last U.S. Olympic games were held in Salt Lake City in the Winter of 2002.
Our nation nears a 19 year break from hosting the summer Olympics. Critics are currently debating Boston's frugal yet controversial bid to host the Olympic games in the summer of 2014. Boston, being one of the United States  most iconic and inspirational cities, seems like an excellent home for the 2024 Olympic Games.
The devastating Boston bombing has created an unbreakable bond for all Bostonian's and their inspirational attitude has had a strong appeal to the United States Olympic Committee (USOC).
 Boston's energetic leaders such as mayor Marty Walsh have proposed a cost-efficient plan that has been favored by the USOC . The plan relies heavily on public transit and Bostons large number of existing venues.
 The over-blown budgets from Sochi and Rio make existing venues even more sought after in order to avoid washing money down the drain. Boston plans to use its many prestigious colleges as both playing grounds and lodging for the Olympians. The college campuses will coincide with the Olympic stadium designed to be fully functional after the games according to ESPN.
 Mayor Marty Walsh speaks out,  "This selection is in recognition of our city's talent, diversity and global leadership,…Our goal is to host an Olympic and Paralympic Games that are innovative, walkable and hospitable to all. Boston hopes to welcome the world's greatest athletes to one of the world's great cities."
 Boston plans to privately fund the Olympics. Traditionally speaking, costs for the Olympic games have fallen on angry taxpayers. However, Boston's unique approach to have it's own colleges fund the venues and take the venues over after the games has relieved the pressure from many Bostonian's.
 On the flip side, many critics are crying out the reasons Boston should not be hosting the 2024 Summer Olympics. The common complaints include a lack of hotels, the stress of traffic on narrow roads, and a lack of a sensible infrastructure. The opposing party refuses to recognize the plan as being cost-efficient. Negative feedback focuses on Boston's blind optimism to their frugal plans.