Nashoba Welcomes Winter Wonderland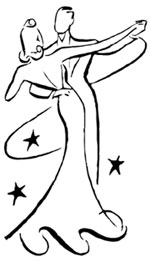 If you enjoyed spring fling last year, get ready for its prequel! Break out your dancing shoes, because on Friday, February 28, the Junior class will be hosting the Winter Ball.
This fun-filled semi-formal dance will be held in the lower gym, and is bound to be a splendid event. The gym will be decked out in winter themed decorations and lights.
Tickets can be purchased in advance for $10 and $15 at the door. So buy your tickets before if you want to save five dollars.
There will be a wide variety of food, including a chocolate fountain. Yes, you read that right, a fountain of chocolate.
Last year, over 200 people attended the dance. Hopefully this year there will be an even better turn out.
"It will be the event of the year,"  Freshman Study Skills teacher Mr. E stated.
So mark your calendars and get ready to have a terrific night dancing to great music with your friends and classmates.