The Season Has Arrived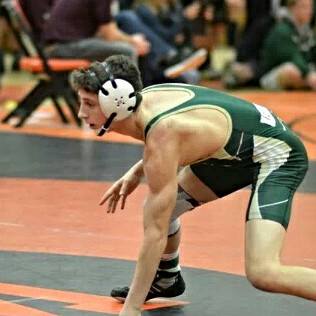 Over the past two years, the wrestling team has amassed multiple wins and achieved great success on the individual side. The whole program has turned 360 degrees. With just two starters graduating last year, the returning wrestlers look to better themselves even more this year, both on and off the mat.
Coming into this season, the team has had a record of 40-4-1 in dual meets over the past two years. The team has placed second overall in the Division II Central Sectional tournament losing by one point in 2013 and half-a-point in 2014.
On the individual side, there have been multiple sectional champions, state qualifiers, and state placers. In the past two years, two wrestlers have placed in the all-state championship and were sent to the New England tournament. This year, Nashoba looks to send even more to the all-state and New-England championships by placing and winning individual titles.
Wrestling is a simple sport that involves both physical and mental stamina. There are fourteen wrestlers on the varsity team, each at a different weight class (106, 113, 120, 126, 132, 138, 145, 152, 160, 170, 182, 195, 220, and 285). In dual meets, there are fourteen match ups between two teams. Based on the results of each match, points are awarded to the team that took the certain match. The team that has the most points, wins. A match can result in  a decision (win by points), a major (win by 8 points or more), a tech-fall (win by 15 points), or  a pin (both shoulders on the mat). The points awarded are 3, 4, 5, and 6 respectively. Each match is six minutes long (periods of 2-2-2) unless there is a pin. There are multiple overtimes if the score is tied.
In tournaments, each individual weight class has a bracket and wrestlers fight to make it to the finals. These tournaments are double elimination, so if you lose two, you're out. Team points are also awarded depending on how individual wrestlers win their matches.
On Wednesdays, you can find home wrestling meets are tucked away in the lower gym at 6:30, with JV matches either before or after. The Nashoba wrestling team looks to continue their winning record and go beyond in the individual tournaments.
Come out and support the wrestlers during their next meet,February 2nd at Quabbin Regional High School.