Metallica Comes Out With New Album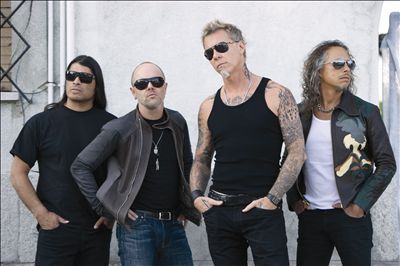 Hey, Metallica fans, there is some good news… Metallica is coming out with a new album. An album hasn't been seen from them since Death Magnetic was released in 2008.
According to Blabbermouth.net, Metallica's drummer Lars Ulrich stated, "Actually we know the date… no we don't! If I was betting on this, I would say 2015 – that's where my money is. So if you think of the actual age of this planet. If it's been 75 billion years since the dinosaurs walked on Earth or whatever, than one year is basically a blink of an eye, Right?"
Metallica says that they have the  basic material for the new album but no full songs yet. This type of material they have for the album is a concept called a riff bank and a beat bank, so all they need to do is put them together and learn it. It's all the matter of patience and time.
Kevin Rutherford from Radio.com refrenced the Rolling Stones in his interview with Lars Ulrich, "What I can say is, we're one day closer [to] the next record being released than we were yesterday." Drummer Lars Ulrich also added, "Unless there's what's called an 'Act of God' I would hedge my bets that '201' would be the first three digits in the release year."
Metallica just released a garage video of a song that will likely be going on the new album. The song is called Lords of Summer.