Cross Country Just Can't Stop Running!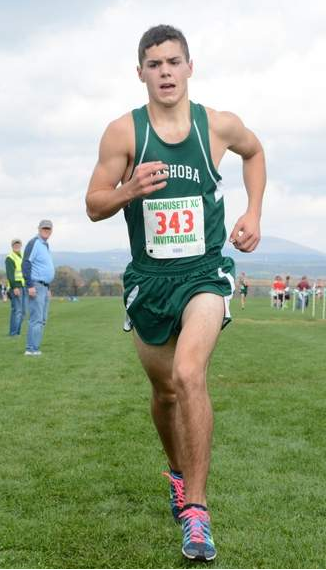 Nashoba's Boys Cross Country team just keeps on getting better and better! Adam Heislein, a senior here at Nashoba, won the race for Class B and had the fastest time of the day at the Wachusett Invitational Race on Saturday, October 18th. Nashoba also took five out of the top ten spots in the race: Kyle Cloutier followed Heislein in second, senior Jacob Hangen followed in fourth, sophomore Ryan Gillooly in sixth and senior John Atkinson in 7th.
Heislein was interviewed by Craig Holt, a correspondent from Hometown for Central Massachusetts Varsity Sports teams, a branch off of the Telegram and Gazette newspaper. He recalled the race from where he stood in the article, and thanked his teammates and his coach, Steve Beckwith. Beckwith said that the team has really been improving, and that Saturday was a good win for them.
As the team moves forward to the League Meet, Captain and Senior John Atkinson believes the team is going to keep succeeding at what they're doing. He comments, "I think we are not only ready for it, but if we all run our hardest, we could win it all." Good luck boys!
Photo courtesy
http://www.telegram.com/article/20141018/NEWS/310189627/1152/hometeam_main&TEMPLATE=HOMETEAM