Who's Who in the 2020 President Race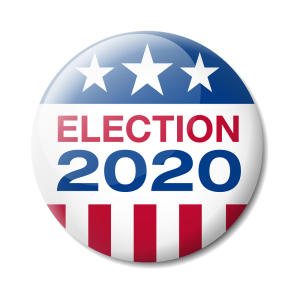 As Trump's first term winds down the question of who is running in the next election starts to rise. As of April 11th, there are 20 candidates running.  
Let's take a quick look at each candidate:
The Democrats
Cory Booker
The first African American U.S Senator from New Jersey since 2013, Booker's main issues include criminal justice reform.  
Pete Buttigieg
The gay mayor of South Bend. If elected, he would be the youngest president in history and the first openly gay president. Key issues include environmental and economic reform.  
Julian Castro
The former Secretary of Housing, Castro is running to get "new energy" into office. Key issues include medicare for all and immigration reform.
John Delaney
A former congressman from Maryland, Delaney has been running since 2017. His key issues include universal healthcare while still remaining bipartisan.
Tulsi Gabbard
A congresswoman from Hawaii and National Guard veteran. Gabbard has had a history of anti-LGBT statements and work, for which she apologized. Key issues include ending American military involvement in countries like Syria.
Kirsten Gillibrand
A senator from New York, Gillibrand is running to improve women's equality and to "fight for other people's kids as hard as I would fight for my own".
Kamala Harris
California senator since 2016, Harris has been at the forefront of this election. Her key issues include a middle class tax cut and liberal civil rights reform.
John Hickenlooper
Hickenlooper is the former Governor of Colorado and prides himself on being a moderate. His key issues include medicare, gay rights, and gun reform.
Jay Inslee
Governor of Washington, Inslee is known for his environmental policies and campaigns. Key issues include environmental reform and putting the climate into the spotlight.
Amy Klobuchar
This senator from Minnesota made headlines after her questioning of Brett Kavanaugh during his hearings. Her key issues include legislation to solve the ongoing opioid crisis.   
Wayne Messam
Currently the first black mayor of Miramar Florida, his key issues include gun reform and forgiving student debt.
Beto O'Rourke
A former Texas congressman who narrowly lost to Ted Cruz in the 2018 midterms; his key issues include immigration reform and the legalization of marijuana.
Tim Ryan
Ryan is a congressman from Ohio who has had a more conservative past where he opposed abortion rights but has since become pro-choice. His key issues include trade reforms and more focus on Union rights.
Bernie Sanders
After losing the 2016 democratic primary to Hillary Clinton, Sanders is running again with issues including free college, medicare for all, and stopping the 1%. He is running as, what he calls, a democratic socialist.
Eric Swalwell
A congressman from California and a prosecutor in the investigation of the Trump administration, Swalwell is running with key issues including assault weapon ban and increased medical researching funds.
Elizabeth Warren
This senator from Massachusetts has been rumored to run for years. She has had some controversy after her claims to being a Native American, but she has since released her DNA results in an attempt to end the scandal. Her key issues include fixing income inequality.
Marianne Williamson
A self help author and "new age lecturer", Williamson is running on a platform to give $100 billion dollars in reparations for slavery.
Andrew Yang
A tech executive who is running his campaign to put government funded universal income of $1,000  into the spotlight.
The Republicans
Donald Trump
The current president of the United States, many say President Trump started campaigning the minute he got into the White House. His key issues include more intense immigration control and continuing his work undoing Obama policies.
William F. Weld
A former governor from Massachusetts, Weld ran under the Libertarian party in the 2016 election. He has been a critic of Trump since the election and is currently the only Republican running against him. His key issues include free trade and a moderate immigration reform.