2020 Election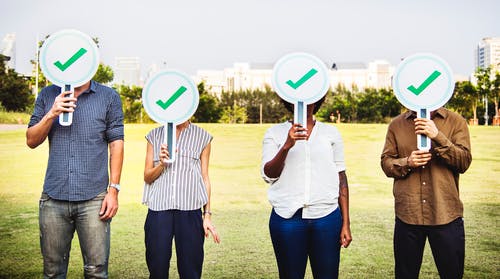 Just when you think the Midterms are over, the talk about the presidential election begins. It is already confirmed that incumbent republican President Donald J. Trump will run again, with his re-election efforts beginning just shortly after he took office in early 2017. He has held a number of rallies and fundraisers, and plans on changing his slogan from "Make America Great Again" to "Keep America Great" for the 2020 election. With Trump most likely being on the Republican ticket, a number of familiar Democrats have hinted at running against him.
One of the biggest names to possibly run against Trump in 2020 is none other than Vice President Joe Biden. Up until recently, Biden led most of the polls for who people wanted to see on the Democratic ticket. Just last week he stated that he was the "most qualified person in the country to be president".
Yet a new face in the crowd may be a challenge for Biden if he decides to run. Beto O'Rourke, who lost by a slight margin to Ted Cruz in the Texas Senate race this past November, has become the most favored potential candidate. O'Rourke has been leading polls on multiple news source in the past few weeks, and most Democratic voters are excited to see a refreshing face potentially run for office. Most people are still surprised that O'Rourke even came as close as he did to ousting incumbent Ted Cruz from his Senate seat, so possibly opposing Trump in 2020 could provide for an interesting race.
Democratic Senators Elizabeth Warren, of Massachusetts, and Kamala Harris, of California, have been rumored to run for office in 2020. Vermont Senator Bernie Sanders has hinted at running again in the next presidential election as well. In the 2016 election, Sanders came very close to winning the Democratic ticket, but was beaten by Hillary Clinton.
Will one of these familiar faces take on President Trump in the 2020 election, or will newcomer Beto O'Rourke change the game? Only time will tell, and soon the race for the White House will begin.