Clearview Farms: The One Stop Spot for All Your Fall Activities
As the weather turns, and the days in October continue to get shorter and shorter, many look to explore for the traditional autumn adventures.
New England offers a myriad of activities, from hayrides, to pumpkin patches, to hunting for the perfect apple cider donuts. And no destination is better than Clearview Farms, only a short drive away in Sterling, Mass.
Inside their farm stand,  they offer a variety of vegetables and fruits, as well as locally sourced honey and maple syrup.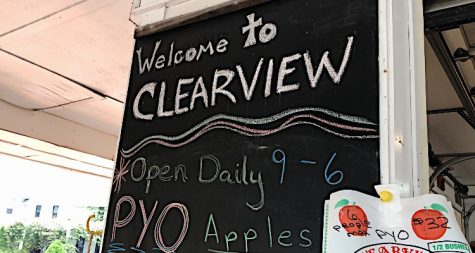 A bakery churns out fresh pastries and desserts everyday: from pumpkin muffins, cookies, apple turnovers, and- the autumn staple- apple cider donuts. A selection of teas, coffee, and even apple cider, are also offered. Perhaps the most peculiar part of their selection is the apple cider slushie- a frozen twist on the classic drink.
Outside, rows and rows of pumpkins are on display, overflowing in crates, and sprawled between tables for enjoying the beautiful views of changing trees. Clearview offers a wide variety of pumpkins, ranging from the classic orange sphere, perfect for transforming into a jack-o-lantern, to even variations of red, variegated white and blue, and yellow hues. You can also compliment your pumpkin purchase with a pot of mums, and other harvest plants grown there. Other activities available is the hayride to their orchard, as well as the opportunity to pick your own pumpkins and apples.
A visit to Clearview Farms this October is sure to offer you and friends all the scenic, delicious adventure needed to complete any autumnal bucket list.
For more information, visit their website here.