Indonesia Faces Earthquake and Tsunami, Killing More Than 1,200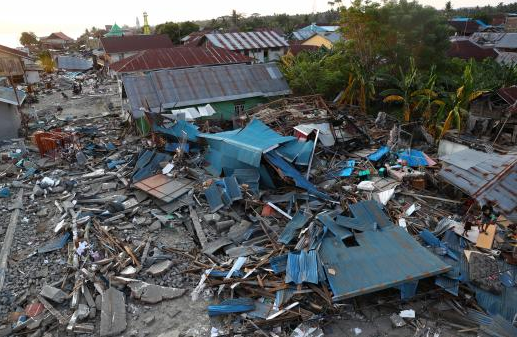 Sulawesi, an Indonesian island, was hit with an earthquake rating a 7.5 magnitude and creating a tsunami with waves that were as high as 20 feet.  The storm caused the destruction of thousand of buildings, displaced over 60,000 people, and killed over 1,200.
The tsunami destroyed large sections of the coastline, especially in the city of Palu. Liquefaction, a soil condition that weakens the grounds ability to support structures, was also a problem further inland. In the city of Palu alone, over 4,000 buildings collapsed from damages.
Amidst the recovery efforts, some are beginning to question the detection system that alerts the country of possible tsunami events, using technology such as seismographic sensors and GPS. The systems recorded shifts in water height and the earthquake, but predictions labeled the tsunami at only 9.8 feet, whereas in reality waves reached heights up to 18 feet.  A lack alarm bells also could possibly be a factor in the slow response.
Support and aid has been pouring in from surrounding communities, and countries from all over the world, such as Britain, Japan, South Korea, and Singapore have been providing assistance.
To help the victims in Palu, visit here