Second accuser comes out against Kavanaugh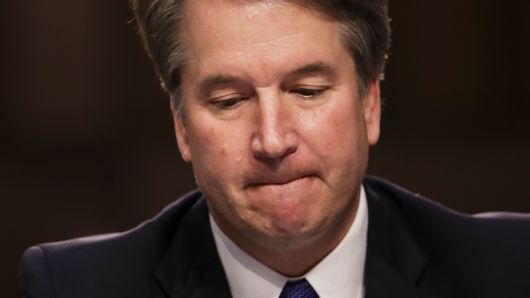 Following Christine Blasey Ford's allegation against Brett Kavanaugh, another woman has come forward.
Deborah Ramirez spoke to Ronan Farrow and Jane Myer of The New Yorker and explained how while attending Yale, Kavanaugh exposed himself to her while at a party. Ramirez told the reporters that she was drunk at the time so her memory has gaps, but after talking with her attorney she feels confident that Kavanaugh was the one who exposed himself to her. Other people that she claimed were involved on the issue have said it never happened, one saying that he has "zero recollection." However, other classmates of Ramirez's who were not involved in the incident support her claims.
Iowa senator and committee chair, Chuck Grassley, asked that the new allegations be sent to the FBI for further investigations. However, spokesmen for the senator have said that while they do plan to look into it, there are no plans to delay the upcoming vote this Thursday.
Kavanaugh responded to the new allegations saying, "This alleged event from 35 years ago did not happen. The people who knew me then know that this did not happen, and have said so. This is a smear, plain and simple. I look forward to testifying on Thursday about the truth, and defending my good name — and the reputation for character and integrity I have spent a lifetime building — against these last-minute allegations."  
The vote is scheduled for this Thursday, September 27th, and it is still unclear if Kavanaugh will get enough votes to be confirmed to the Supreme Court.