Late Starts At Nashoba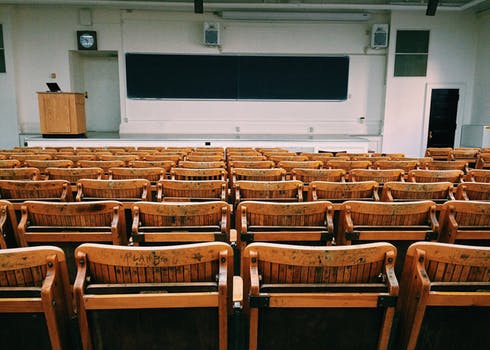 Late starts. Many students would agree that they love them. They mean we get to sleep in, catch up on homework, even eat the complete and healthy breakfast that our health class taught us to have. For students, these are a little oases on long weeks where schoolwork and after- school activities put a stress on time and our minds.
But, the late starts created a number of years ago were intended to do much more than give students the opportunity to sleep in and eat a good breakfast. They were designed to enrich our learning and classroom programs. While students are at home, teachers come in at the regular time and meet in what are called professional learning teams (PLT's), groups where they are able to work on professional development, focused solely on new classes, projects, or ways of teaching. This work, according to many teachers, directly affects their individual classrooms. They can collaborate on curriculum and assessments and work on project based learning. While our half days are focused on district PD, PLT's allow teachers to collaborate on a individual, class by class level.
25 PLT's are working during late starts, and the teams have created new versions of labs in biology, and allowed teachers to work together for the best way to teach literacy skills. Those who participated in the Tasty videos created by the Video and Foods class last year know the benefits these PLT's bring to students. Another project created via late starts were those in last years Sophomore English, who not only wrote children's books, but also published, presented, and read them to other students in elementary schools in the district.
I spoke to Elena Naze who was in Sophomore English last year and took part in the children's book project. She spoke very highly of the project telling me, "It was a really great experience because we had complete creative control over everything, so we were all really invested in it. We [have] published them so now anyone can buy the books because they all have ISBN numbers." She felt that late starts, and the PLT's that met during them to create benefited her class greatly, "If we didn't have late starts so the teachers could learn how to do it, and plan it….we wouldn't have made a project that would be out in the world."
The administrative team at Nashoba also uses the time awarded to PLT's. When I spoke to Principal DiDomenico he told me,"The building's administrative team has made use of the time to share written classroom observations and calibrate our expectations and assumptions around teacher evaluations."
In a message to Mr. DiDomenico he shed light on the view of PLT's in the eyes of the administration, "We as an administrative team have asked PLT's to create something they can share with their peers and others. This would be done to highlight the good work taking place."
On late starts, after students come to school refreshed and generally more coherent, we are also reaping the benefits of cross-classroom collaboration, when teachers participate and combine their curriculum. It allows students to have a richer, more authentic education, one that at times may combine aspects of the real world and important messages. Many teachers here also has positive perspectives on late starts.
When I spoke to Mr. Sakellarion, a history teacher and former department chair, he told me that PLT's specifically have a positive impact on Nashoba, "especially in the high school where we don't have a similar schedule to middle schools, where [they have] common planning time [that] is built into schedules [with] a prep period." He went on to say that it can be hard for Nashoba teachers to "network out" and PLTs are the best ways to work outside of departments for common themes and issues that impact students. 
Mr. Sakellarion, who is currently involved in the literacy PLT went on to say that, "some of the things I do [in my classes] are enhanced even if some of that time is lost," and on an overall scale, late starts allow him and other teachers to, "develop something that is collaborative and innovative."
I also sat down with Mrs. Bailey, an English teacher at the high school. She is currently involved with the literacy PLT, she felt that PLT's, "…challenge me to think about what text I assign and look at student interest and [has helped me be] more thoughtful about the type of assessments I give and how much work I assign. It's made me think about what texts are going to be most interesting and challenging [in the classroom]". Mrs. Bailey felt that late starts are so important because, "[they] allow us to take a little bit of time to talk to other teachers…and then get to explore on our how we can change stuff up, it's learning for teachers.. I think teachers should be lifelong learners and we don't always get the chance to take that time…"
Mrs. Bailey commented, "with all the planning and grading we have to do on a regular basis, PLT['s] provide us with the opportunity to explore different avenues that we might not think of on our own, but collectively we get to talk about them."
When talking about late starts on a whole, she felt, "the work in our PLT has been really beneficial I think to  my students so [the few hours] outside of the classroom is worth it, because  it changed the way I teach, in a… positive way. I also think, based on evidence I seen in my own home, that once in a while allowing kids to get extra sleep, only improves mood, [and the] ability to concentrate," She said that while, "time on learning in the class is essential, it's why I became a teacher, reflective learning as a teacher is really important."
When researching this story, it was brought to light that the number of late start days were reduced from 11 during the 2016-2017 school year down to 8 this year. With so many new changes to Nashoba, late starts continue to be a positive part of our evolving high school. When talking with students and teachers alike, there has been overwhelming support for the continuance of late starts.
During my conversation with Mr. DiDomenico, he too, spoke highly of PLT's, "I can say that regular time for collaboration is essential if teachers are to grow and move the learning forward." As well as Mr. Cote, who spoke with journalism students Elena Naze and Caitlin Murch, who also reflected emphatically on the effects of late starts.
There is no doubt that two- hour delays can make schedules complicated and it can be hard to coordinate in every individual classroom, but late starts make better students, better classrooms, and a better Nashoba community. By working further to improve the late starts and the PLT program, it would only be in the general interest of our Nashoba population. If we have a chance to make progressive changes to our education system, ones collectively backed by teachers and students, it seems only right that we should continue to support it.