Fancy and Fluid
The Fight to Keep Cursive in American School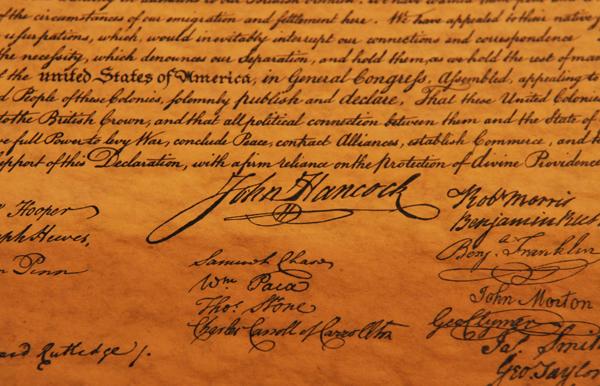 Many schools have started to take cursive out of the curriculum. With busy schedules, many elementary teachers don't have the time to teach the classic writing style used so infrequently today.
Some people think cursive is a waste of time, and that the future generation will just type. While typing is an important skill to be taught, so is cursive. It is a part of our culture, our history. If students can't read cursive, they wouldn't be able to read a copy of the Declaration of Independence. Such a momentous document of our history should be read by all generations, without having to translate it.
Lots of states use the Common Core curriculum, a system in which cursive is not required to be taught. Massachusetts is one of the few that require cursive.
According to the Washington Post, cursive has also been found to be an easier writing tool for dyslexic children, a learning disorder that can affect reading, writing, and spelling. According to The Washington Post, "Because all letters in cursive start on a base line, and because the pen moves fluidly from left to right, cursive is easier to learn for dyslexic students who have trouble forming words correctly."
There may even be a correlation with grading and cursive. The College Board reports that the small 15% of SAT essays written in cursive received better marks than those using print, even if just slightly.