Al Franken Sexual Misconduct Allegations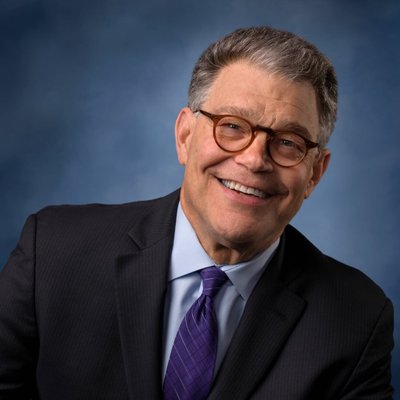 On Thursday, December 7th, Al Franken resigned from the U.S. Senate due to allegations of sexual harassment towards women. Franken has been accused of groping and forcibly kissing women over the past month from instances years ago. His official resignation will take place in the upcoming weeks.
Al Franken is the Democratic Senator for Minnesota, who became a politician after spending time working on the set of Saturday Night Live. After his quick rise into the political world, Franken has fallen due to these allegations. He has been accused by multiple women of groping and kissing them during photos and tours. Mr. Franken has been told by numerous people to step down from his position as Senator.
Kirsten Gillibrand from New York is a U.S. Senator who wrote on her Facebook: "Enough is enough…The women who have come forward are brave and I believe them". Gillibrand is one of many who have urged Franken to resign, as well as the Governor of Minnesota, Mark Dayton, who says his "expectation and hope is for Franken to resign".
Franken wanted to clarify that his resignation in no way means that he did, in fact, harass these women. However, in a press conference on Thursday, he said: "Some of the allegations against me are simply not true. Others, I remember very differently. I know in my heart, nothing that I have done as a Senator, nothing, has brought dishonor on this institution, and I am confident that the Ethics Committee would agree". As the weeks to his resignation approach, the U.S Senate looks for a replacement for Franken.
The big names for this position include Democratic Representatives Keith Ellison and Tim Walz, and a former Chief of Staff to Dayton, Lieutenant Governor Tina Smith. Whoever takes over Franken's position has until the next election on November 6th, 2018 to be a senator. The next senator will be elected when Franken leaves office, and hopefully will be a more successful and professional replacement.
Picture Courtesy to Al Franken's Twitter.