Texas Church Shooting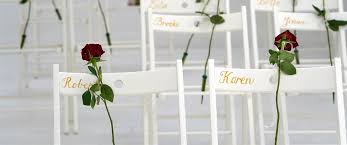 On Sunday, November 5th, at the First Baptist Church in Sutherland Springs, Texas during the 11 am service a gunman dressed in all black shot and killed 26 people. The youngest killed was 17 months old and the oldest was 77.  The shooter was found dead in his car after a brief police chase from a self-inflicted gunshot wound. The shooter has been identified as David Patrick Kelley and was discharged from the air force for misconduct.
The shooter was seen at a local gas station before entering the church. When shots were first fired the suspect was said to be moving freely around the church. Once the shooting began, according to Freeman Martin of the Texas Department of Public Safety, a call was forwarded to the police reporting an "active shooter" situation. He was wearing a black coat with a black mask covering his face that had a white skull on it. Underneath his coat he wore a bullet proof vest.
A man named Stephen Willeford, who lived near the church, heard the shots and took his own rifle out and according to Martin, "engaged the suspect," outside of the church. Willeford shot the suspect twice outside of the church, who then dropped his weapon and fled to his vehicle. While driving, Kelley texted his father saying, according to Aljazeera.com,"that he had been shot and didn't think he was going to make it."
David Patrick Kelley was 26 years old and resided in New Brauenfels, Texas in the Greater San Antonio area.  The man was believed to have opened fire with an assault rifle, which was recovered at the scene of the attack. He did not have a license to carry. He did have, according to Aljazeera, a private security license similar to a security guard at a concert. Since 2014, Kelley had purchased four firearms, buying one annually from 2014-2017. Two were purchased in Colorado and two were purchased in Texas.
Kelley served in the US Air force from January 5th 2010, to May 9th, 2014. According to a local TV station named KPRC, Kelley had escaped a mental health facility five years ago. In 2012 he was court-martialed for two charges of domestic assault on his wife and stepson, and proceeded to spend most of his time serving at Hollowman Air force base. According to NBC, he spent one year in military prison and received a "Bad Conduct Discharge," from the Air force in 2014. Kelley's domestic violence charge was not entered into the National Criminal Information Center Database. According to Aljareez news, officers were told that Kelley was a, "danger to himself and others as he had already been caught sneaking firearms onto Holloman Air Force Base". The report also said Kelley "was attempting to carry out death threats" he had made against his commanding officers.
A total of 26 people were killed in the shooting. 23 Died inside the church, 2  we killed outside, and one passed away in the hospital. 20 others were injured, 10 are in critical condition, four in serious condition, six stable, and four were quickly released from the hospital. The 14-year old daughter of the church's pastor was killed.
A week after the shooting, a service was held in the church that had been closed for the week in honor of the victims of the shooting. New white paint coated the walls inside the church, and roses were placed in the spots where the suspects had been praying.
image: NBC news taken by Rick Wilking / Reuters