The Addams Family Behind The Scenes: Set Paint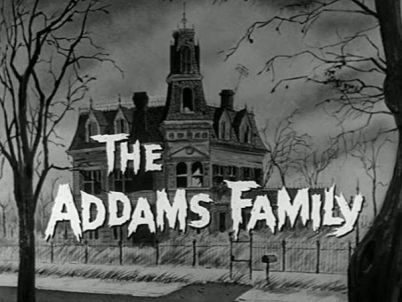 The cast and crew of "The Addams Family" have been working hard to make this year's spring musical the best Nashoba has produced yet. With the show only days away, everyone is adding the finishing touches to the costumes, props and set. As opening night draws near, the set paint volunteers are putting hours into the detailing of set pieces. Volunteers are turning boring wood into an enchanted graveyard and even a mansion.
This original story, centered around the Addams family, takes place in a single night so there aren't a lot of set pieces, but the pieces that are used are large and detailed. The process begins with Rob, Nashoba Drama's Artistic Director, who works closely with the set builders and painters to come up with a vision for what the set should look like. Then it is time to get building. Most of the set pieces are either built from scratch, or created using recycled set pieces from previous years. Once the set is built, the paint crew takes over and begins working their magic.
"Set paint starts about 6-8 weeks before the show as pieces are built and ready to be painted, and goes right up until opening night! There are always some last minute touch ups needed before opening night, such as a fresh coat of black paint on some floor pieces and such," said head of set paint, Amie Alzapiedi.
The parent and student volunteers always start with a few base coats to make the pieces look uniform. After that, they determine what technique they should use to create the necessary effect. Some of the techniques learned through this process can make simple plywood appear to be wood grain, stone, marble, paneling, and many other materials. When the base and texture of the set is finally complete they are then able to move on to other details such as ornate staircases, or detailed gravestones. This year, most of their time has gone into painting the mansion and staircase, "It is the main set, the largest set, and has the most detail." claimed one volunteer.  
"Someone is always in the background or in the wings during rehearsals getting some painting done, I haven't actually taken the time to sit and watch any of the show yet. I am looking forward to seeing it for the first time on opening night!" said Amie Alzapiedi.
As the cast begins tech week, the paint crew is still working tirelessly in the wings to make sure every detail is just right in time for Friday's show. Thanks to these dedicated volunteers, the Addams Family mansion and crypt will be brought right here to Nashoba. See it for yourself March 18-20 in the Nashoba Regional High School Auditorium!