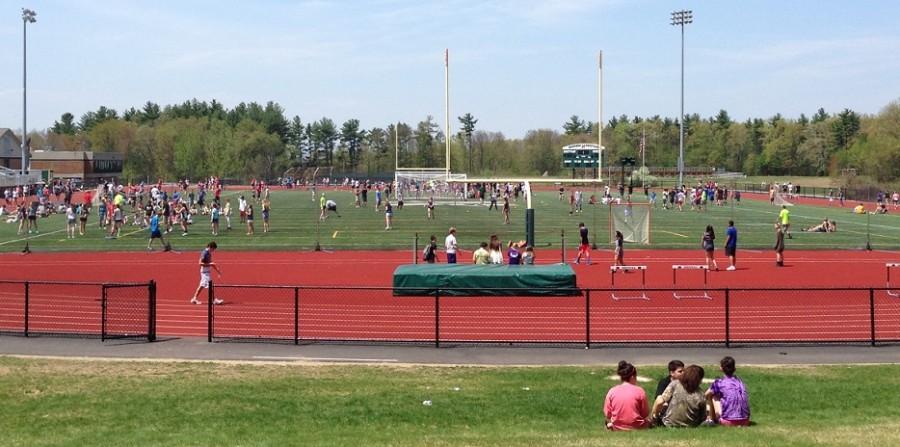 This May, while the Relay for Life fundraising has been in full force, Nashoba hosted its annual Mini Relay for Life. This mini relay is an opportunity for students to go outside during a class if they bring in a dollar. Their contribution goes toward the American Cancer Society, and in exchange, they can walk around the track or participate in several games that are offered on the turf.
The decision as to whether each class will be allowed outside is up to that teacher, but it is a requirement that each student in the class brings one dollar to donate towards the cause.
This event was originally scheduled to take place on Friday, May 1st, but due to bad weather conditions, it had to be rescheduled to the next Friday, May 8th . May 8th was sunny and fairly warm, and many students ended up with sunburns, but it was seemingly worth it.
"I would describe Mini Relay as just a day to relax and enjoy the nice weather outside,"Sophomore Caitlin Vasington says. "It's a lot like field day, where everyone gets to play games, and to have fun and just chill out for awhile."
Students really enjoyed getting outside and seeing their friends in the good weather, all while donating to the American Cancer Society. There seemed to be not one student that didn't have fun during at least one aspect of the day, even if it was just getting out of class. The class range that many students were able to go outside was around  2 – 5 classes over the course of the day.
Many students described Mini Relay as a warm social event for a good cause that can be relaxing and fun. Additionally, it offered the opportunity to donate and participate in a small scale Relay for Life, which some students were unfortunately not able to go to due to sports or time conflicts.