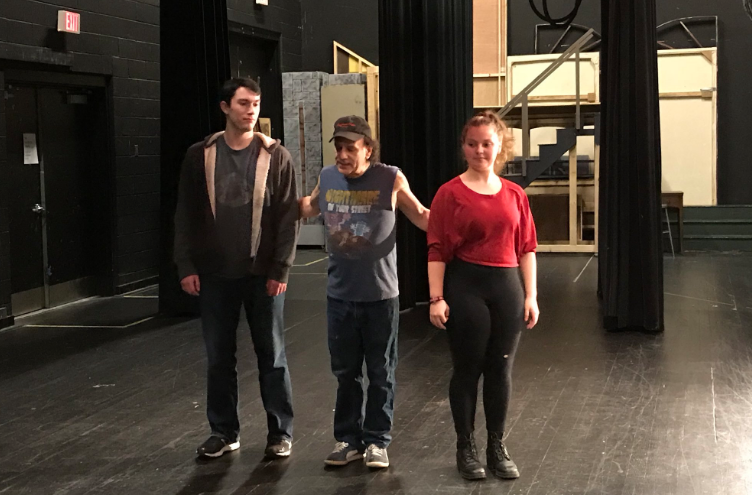 The Nashoba Drama Society has stepped up their game this year. The society has already conducted two workshops, a practice that has been absent for over three years.
The first two workshops of the year focused on auditions, one of which was led by Joey Andrade, a triple threat who teaches dance, acting, and singing. Andrade instructed a group of drama students on the importance of how to present oneself when going into an audition, from dress to physical presence.
He also conducted some helpful improvisation activities, to further help the group practice stage presence. Those who attended claimed that it was a lot of fun and are excited to go to another. Joey told the group that he would be happy to come back and teach another workshop, and the drama officers are now working on finding another date for him to return.
The second workshop was led by  Nashoba students and the drama society's adviser. During the workshop, Julia Thier instructed singing, Hannah Gould taught Dancing, and Mrs. Foley led acting. They split the attendees into 3 groups and students spent a half hour with each instructor to become well versed in all 3 facets of the audition process.
As the audition for the school musical is fast approaching on January 14th and 15th, it was reported that many students felt ill prepared with a lack of dancing experience. The officers decided that conducting these workshops would be the best way to help students feel more prepared for what is to come. And their goal was accomplished.
An attendee of the workshop who has never previously auditioned claimed that the workshop "gave me an idea for what to expect for the auditions".
Other members of the drama society claimed that "for newcomers and freshman it was good, so that they could understand how it all works".
The officers are planning many more workshops in the upcoming months. There will be a workshop about show tech on January 17th, taught by Nashoba alum, Sam Talpey.  On March 7th, there will be a makeup workshop led by a Nashoba student. Simple stage makeup will be addressed and if time, a demo of how to do FSX makeup will be presented.
There will be other workshops going on throughout the year, including the second one with Joey. For more information on workshops or the drama club in general, you can email the officers, come to the meetings, or join the Facebook group chat.